Posted 18th December 2019, By Bruce M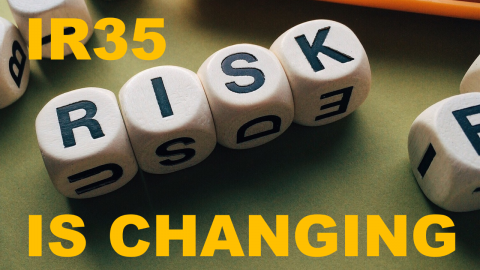 A zero-risk approach to avoid IR35 issues
IR35 is changing on 6 April 2020
Are you responsible for employing contractors in a medium to large company in the UK?
If yes then:
You will need to determine the employment status of your contractors.
You will experience pressure from contractors to agree to an "IR35 friendly" contract (so that they can avoid Income Tax and National Insurance).
Your company will not want to be liable for large costs or penalties that result from an incorrect employment status determination.
This is a big issue for many businesses. We are seeing already that some companies are getting rid of their contractors.
How ITDev can help
At ITDev, we provide a zero-risk alternative to using contractors on engineering projects. We offer technology consultancy and design services that are provided by our internal engineering teams. Our engineers are permanent staff on our payroll and IR35 does not apply. Using ITDev, you can supplement your permanent engineering team with extra effort when needed, without any issues around IR35, and we have the capacity to take on large projects.
There are many other benefits to outsourcing instead of employing contractors. For example:
ITDev will provide support for a project long after a contractor would have left.
ITDev has a large multidisciplinary team so we can tap into the expertise of the full team rather than relying on the knowledge of a few contractors.
ITDev offers a fully managed service, so your time is freed from managing and supervising contractors.
The blog ​Hire A Contractor Or Outsource? Make Sure You Get Value provides further information on the considerations of using contractors or outsourcing.
Contact us now
If you're interested in finding out how ITDev could support your business with these changes, drop us an email or call us for an informal chat on 023 8098 8890.