News posted 3rd March 2023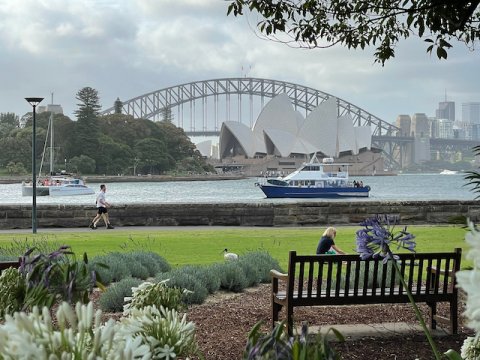 2022 was a very busy year and being a team member down meant we didn't keep publishing our monthly updates. 2023 has started in a similar busy way but we're reprioritising how we publish our news items moving forward.
Our wanderer returns
In February we welcomed David back from a productive 5 weeks away, working with a client on-site in Australia.
Do you usually work on-site or remotely?
With the advancements in technology to support remote working, it's unusual for us to need to work at a client's site. We can normally achieve a fully productive engagement through remote access and video conference calls. However we always assess each need based on the benefits and this was one case where being on site would have productivity benefits …
David was working on a project with a client based in Australia.
Approaching a critical milestone he identified that it would expedite final developments (and delivery) to have some face-to-face time with the client's marketing and engineering teams.
Being in close proximity meant decisions were made a lot quicker and crucial resources were on hand to provide further input as needed.
David spent 5 weeks working with the team and built a really strong working relationship with them.
The product finalisation went really smoothly and met the client's accelerated delivery milestone.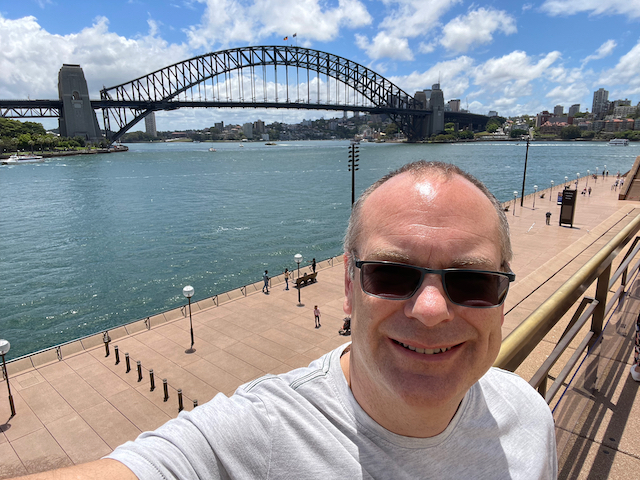 We're immensely proud of the work David has done on behalf of ITDev out in Australia, but on a more personal note, it's great to have him back in the UK.
He brought back some fun stories of working and staying in Australia.
We're continuing to work with this client and looking forward to helping deliver more products for them.
Returning Clients
From returning staff to returning clients: we were pleased to receive a new enquiry from a previous client. We'd helped this international MEMS provider to develop a demonstrator system for showcasing their products to potential clients. The client had identified a new market opportunity and needed us to revisit the firmware for them.
How do you procure the development hardware?
We discussed two approaches to the project with the client:
The first was us purchasing the same hardware as specified by the client, with the client acquiring a second system for testing.
The second was for the client to acquire 2 systems, and ship one to us for developing on whilst keeping the second for themselves for iterative testing.
As there were no significant time pressures on this project and as it turned out the client had a spare system, they chose to ship an XMOS development board to us, on which we developed the firmware. We were then able to provide a beta release for testing, before final tidy up of the code and shipment of the hardware and firmware, both as binaries and source code, back to the client.
Continuous Integration for FPGA deployment
We were able to celebrate a successful handover of a Continuous Integration server for FPGA developments to a client this month. Working closely with the clients team we clearly specified what features they were looking for and what tool chain and pipelines they were expecting.
How do you hand over a CI server?
Using our own ACI, Accelerated Continuous Integration service, we are able to spin up CI servers in virtual environments very quickly. This provides a repeatable, familiar CI environment for our engineers to start working on.
However in this instance the client wanted a dedicated physical server. They wanted to ensure the performance of the CI server particularly given the length of some of their FPGA builds, hence a dedicated machine as opposed to a virtualised instance on a shared server.
We specified the server, the client approved the spec, we ordered it on their behalf, and then installed all required EDA tools, licenses and pipelines for the CI environment. We then configured the system and ran various builds to test the integration. During the project we provided the client a remote demo of the setup as a final confirmation of the specification, whilst at the end we had a face-to-face meeting for the final hardware handover.
To mark the occassion of another successfully completed project, the team opted for a celebratory lunch of fish and chips, courtesy of the company.
Other activities
Back in December we were proud to be accepted into the Xilinx (now AMD) partner programme. We have been developing on Xilinx's FPGAs for over 10 years and have built quite some experience especially in the broadcast and ProAV markets, developing and integrating video and audio IP for a range of clients.
Becoming Xilinx partners has brought us further industry insight and we are working on building an IP portfolio to support existing clients and other Xilinx users.
Finally in marketing it was great to attend the Southern Manufacturing show again. It's been a few years since we last attended and with the dedicated exhibition hall it was a much more pleasant experience than the blowy marquee with industrial fans of previous.
Meeting up with industry peers, clients and making new connections is always energising and something I sorely missed over the pandemic lockdowns.
I'm looking forward to attending Embedded World in March - watch out for the social media updates.
How can we help
Our team has experts in FPGA development, firmware developers for embedded microprocessors and Dev Ops specialists for setting up Continuous Integration systems as all demonstrated above.
We have many years experience in embedded product development so if you have an embedded challenge, we'd love to hear from you. Initial consultations are free of charge.