News posted 12th September 2023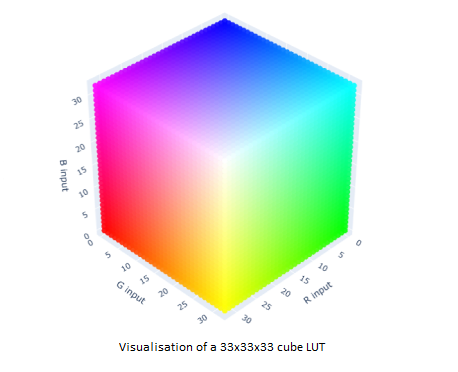 ITDev is proud to announce the launch of a new FPGA video IP core. The core allows integrators to quickly and easily add high-quality colour space conversion to their video pipelines. Competitively priced, highly optimised and configurable to make the most of FPGA resources, this core offers an all-round cost-effective solution. 
After 15 years of developing FPGA designs for a wide range of clients, this is ITDev's first self-funded commercial FPGA IP core. With so much experience as integrators, the ITDev team are committed to producing cores that are easy to integrate, thoroughly tested and well documented, as well as offering high performance and efficiency. "Creating and marketing our own FPGA IP is an exciting opportunity for us," said Bruce Mitchell, Managing Director of ITDev. "We have always been driven by our passion for supporting our customers, and this is the first step in our journey to develop a rich portfolio of video IP to deepen that support." 
With the rapid advancement of screen display technology, alongside the ever-increasing amounts of available transmission bandwidth, the demand for high-dynamic range and wide colour gamut (HDR/WCG) content has skyrocketed. This has led to HDR support being integrated into many broadcast and Pro AV workflows. Unfortunately, not all equipment or content currently supports HDR, leading to a requirement to convert from SDR to HDR and also from HDR to SDR. Additionally, with multiple HDR standards in place, there is a requirement to convert between colour spaces, even within HDR content. These factors illustrate the wide applications of this IP. 
ITDev's FPGA SDR/HDR colour space converter meets these applications by offering a comprehensive piece of IP designed to move between colour spaces whilst maintaining artistic intent. The IP empowers broadcast and Pro AV equipment manufacturers to unlock the full potential of high-dynamic range content in their products, whilst maintaining compatibility and standards compliance. 
Key features and benefits of ITDev's colour space conversion IP include: 
Optimised 
Makes efficient use of FPGA resources. 
High Colour Quality 
High quality tetrahedral interpolation improves colour accuracy and reduces banding. 
Highly Configurable 
Customisable to minimise resources for chosen video formats and other parameters. 
This IP is already being integrated into a commercial product for a major broadcast equipment manufacturer. 
For more information about ITDev's FPGA video IP, please see our product page.