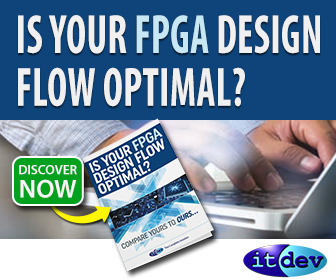 Our electronics team has experience in developing digital IP for FPGA and ASIC technologies, as well as systems and PCB design.
We have comprehensive experience of FPGA and digital ASIC design flows from planning and HDL coding through to simulation, synthesis, post-layout verification and evaluation.
Our design methodologies focus on quality at every stage and include detailed peer reviews and high-coverage automated testing in both simulation and evaluation.
To learn more about our FPGA design flow and maybe get some ideas to apply to your own projects, take a guided interactive tour of our flow.
IP Development
FPGA Design

Bespoke/Complex Algorithms
High Speed Interfaces
Memory Controllers
Softcore Processors
Signal Processing
Low Power Design
Resource Optimisation
Frequency Optimisation

Block Level to System Implementation
High Coverage Verification
Behavioural Modelling
Scripted Build/Synthesis Flows
Timing Analysis and Simulation
Clock Domain Crossing Analysis
Analogue Modelling
System Simulation

PCB Design
Test and Evaluation

Low Power
Low Noise
High Frequency
Prototypes and Demonstrators
ASIC Evaluation PCBs

Design Evaluation and Characterisation
Automated Regression/Production Testing
Hardware Evaluation FPGA Builds
Defect Investigation and Resolution
Production Test FPGA Builds