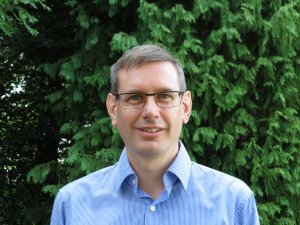 Bruce
I founded ITDev in 2000 to bring a fresh, values based approach to engineering. I was heavily involved in software engineering consultancy during ITDev's early years. Nowadays, I rarely get involved at a technical level, instead spending my time working on strategic business activities and supporting the business and staff where needed. I love empowering staff to drive the company forward and seeing us build long-term relationships with clients to support their growth.
Before ITDev, I was the software manager at Rural Radio Systems Ltd. I was responsible for the development of an innovative digital wireless telephone system. The sub-systems included embedded software, firmware, network management software, automated test equipment and system test software. I also managed a team of engineers from Marconi Communications Ltd who collaborated on the project.
I graduated in Computer Science from the University of Southampton in 1991. I am a Chartered Engineer, a Chartered IT Professional and a member of the British Computer Society (BCS).
When I am not working, I love nothing more than being outside with my young family. Living in the New Forest, I can often be found exploring the forest and its wildlife, on foot or by mountain bike.
BSc - Computer Science, University of Southampton - CEng MBCS CITP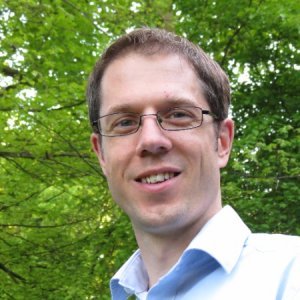 Andy
I am ITDev's Engineering Director and have held this role for more than ten years.
I am passionate about maintaining a great company culture at ITDev and ensuring that the engineering team have all of the support they need to deliver outstanding results. I also enjoy building long term customer relationships and helping to deliver ground-breaking products. Having helped ITDev's clients to develop the first commercial implementations of several evolving standards, I have experience of delivering award winning products in the face of changing requirements.
Prior to joining ITDev, I held roles at Philips Semiconductors and Semtech, where I gained experience in digital and mixed signal design, as well as software development and project management.
I grew up in Bournemouth and now live in Winchester with my wife and two children. Much of my time, outside of work, is currently spent managing the design and build of our new house, which we hope to move into next year.
MEng - Electrical & Electronic Engineering, Imperial College London - CEng FCMI MIET ACGI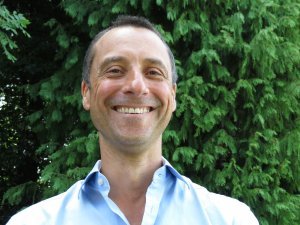 Jon
Business Development Director
I am responsible for ITDev's business development. As a member of the management team I help to define company strategy, looking for new opportunities for growth. I enjoy working with people and can often be found networking at events or the company coffee machine.
I started my career as a Digital Design Engineer with Plessey Radar, on the Isle of Wight, before moving in to the semiconductor industry with GEC Plessey Semiconductors. Returning to Hampshire, I joined Philips Semiconductors where I spent 13 years in various roles, ultimately being responsible for verification and system level design developments.
I moved in to business development when I joined the NMI, the UK's electronics trade association. I spent 3 years widening their scope of appeal by establishing the System & Software networks, including the successful FPGA network.
I enjoy adopting new technology with a keen eye on where it will allow me to spend more time with my family. In my spare time I enjoy the Hampshire countryside, mountain biking in the New Forest or taking family walks along the varied coastline.
BEng - Electronics, University of Warwick - MIET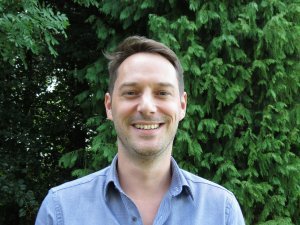 Aleks
As both IT Manager and part-time Software Engineer, I have a unique position that allows me to view IT services within ITDev as both a provider and consumer; this gives me the ability to understand how changes to infrastructure and operations directly affect the development process, and can drive further efficiencies within ITDev.
I really enjoy the friendly atmosphere, variety of technologies and the sheer wealth of knowledge within ITDev that everyone is happy to share.
When I'm not working, I can generally be found avoiding food containing cheese, reading science fiction novels and keeping up to date with new technologies.
University of Life, 19 years of IT experience.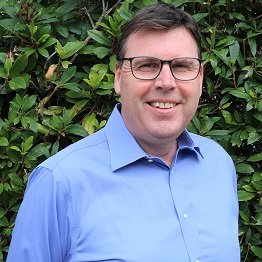 Steve
Product Development Manager
I joined ITDev in the Spring of 2021 and my role is to concentrate on managing Sales, Operations and R&D activities for product-based projects.
I have 30 years' experience in New Product Development and contract Research and Development within the Oil & Gas, Medical, Industrial Sensors, Motorsport and Defence sectors.  I specialise in taking an initial product idea from prototypes through full development, verification, manufacture, validation, delivery and on-going product support.  
I was attracted to ITDev due to its strong core values, interesting and broad range of technical development projects, flexible working environment and a very friendly and supportive team.
My passion outside of ITDev is for heritage building and garden renovation largely driven by the challenge of re-building my 1890s property with my family.
30 years of NPD experience at engineering, project manager and Director level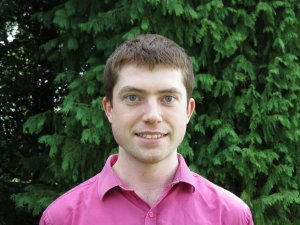 Aysa
Principal Consultant - Electronics Engineer
I joined ITDev in 2011 as an Electronic Design Engineer. I have developed a good knowledge of hardware and software through working on a variety of projects from small scripts to complete FPGA designs. A mixture of responsibilities, covering both development and debugging, have exposed me to different clients, presenting a wide range of issues and tasks including investigating High Level Synthesis (HLS). My experience has been primarily on Xilinx devices, utilising both ISE and Vivado.
I am additionally the Training Manager and am responsible for staff Continual Professional Development (CPD), including the company appraisal system, and the promotion and organisation of various training activities.
I enjoy the close-knit community feeling that working for a small company like ITDev brings.
I spend a large amount of my free time restoring and renovating my much-loved Edwardian home.
MEng - Electronic Engineering, University of Southampton - MIET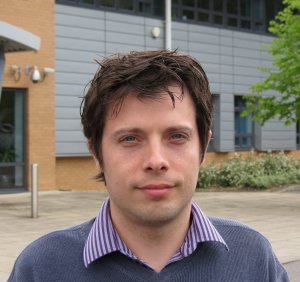 Matt
Principal Consultant - Head of Electronics Engineering
Having worked at ITDev since 2007, I manage the electronics engineering department. My projects range from IP through FPGA to PCB design, including embedded software development, with particular emphasis on FPGAs in the video broadcast domain.
I enjoy the freedom of flexible working hours and the friendly and collaborative work atmosphere within ITDev.
In addition to consuming copious mugs of tea, I am equally partial to Indian takeaways. I am a Subaru enthusiast and enjoy tinkering with my Impreza at home.
MEng - Electronics and Communications Engineering, University of Bristol - MIET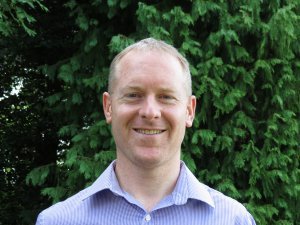 Ross
Principal Consultant - Head of Quality Management
I joined ITDev in the summer of 2013 and I am one of the ITDev principal consultants. I spend a large amount of my time working on client projects using my knowledge and experience of C/C++ in embedded systems. Other technical areas that I work in include scripting and the occasional involvement with VHDL for FPGAs.
One of my keen interests is in the field of modelling using the Unified Modelling Language (UML), which has proven to bring structure and organisation to large scale projects that I have worked on. I used UML extensively during my time working for Philips as part of developing an optical storage data path and at Garmin helping develop the GPSMAP® 8000 glass helm chart plotter.
During my career, I have led and managed several teams. At Garmin, I led a team of 5 software engineers developing a new sonar user experience implementation; at Philips, I led a small team whose responsibility was to produce a slim DVD writer drive; and at NXP, where I was a team leader and principal software engineer responsible for developing and maintaining the final production testing stages for a range of digital TV and set-top box ICs.
I have additionally worked for Xyratex (now Seagate) on a production test platform for their OneStorTM product range.
I am one of ITDev's project managers, looking after various external and internal projects, one of which involves the development and maintenance of company processes and procedures including quality management. I enjoy leading teams and also value ITDev's commitment to Continual Professional Development (CPD) and support this with my coaching and mentoring roles.
There's nothing I enjoy more than spending time with my wife and four children, eating curry and playing the guitar.
BEng - Electronic and Computing Engineering, University of Brighton - MIET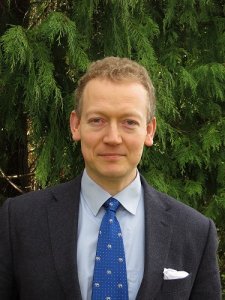 Simon
Principal Consultant - Software Engineer
I joined ITDev at the start of 2019. Previously I worked on banknote detection systems and automotive engineering research.
My engineering specialities are embedded software, instrumentation and control systems.
Outside work, I run a book group, practice yoga and go on adventures with my family.
MSci - Physics, Imperial College London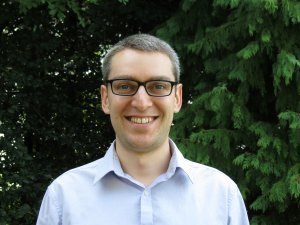 Steve
Principal Consultant - Head of Software Engineering
I began my career at ITDev as a graduate software engineer in 2007. My early roles at ITDev allowed me to gain valuable software experience on a variety of client-led projects, in a range of domains, with a large focus on the video broadcast market. More recently, I have managed some of the larger video projects at ITDev, building up an extensive knowledge of broadcast technologies and I now also manage the Software Engineering department.
I am currently striving to become a chartered engineer with the IET, with the full support of the company.
When I'm not enjoying my work in the friendly atmosphere at ITDev, I spend my time mountain biking and getting my hands dirty trying to keep my classic Mini running.
BSc - Computer Science, University of Southampton - MIET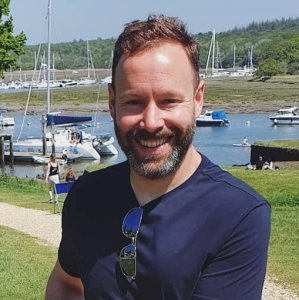 Andy
I've worked for several companies since I graduated in 2003, including some household names as well as my own company. I recently joined ITDev as a senior software engineer. I enjoy the technical challenges of software and electronics, and working with a close-knit team of like-minded people.
In my spare time I like to renovate houses (currently on my third project) and on rare occasions I also bake.
MEng Cybernetics, University of Reading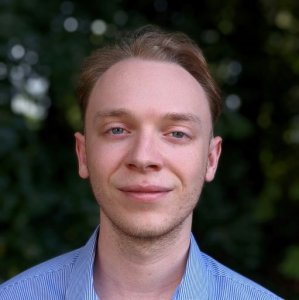 Chris
I joined ITDev's team in July 2022, after 5 years of being a student at Loughborough University achieving my masters in Electronics & Computer Systems Engineering. I've always found the gap between software and hardware fascinating which led me to pursue a career in FPGAs. After finishing my degree, ITDev seemed like the perfect fit for me to further my skills and pursue my chartered engineering status.
During my master's degree I was lucky enough to take a year out to work at Nissan within their research and advanced engineering department where I worked on various novel concepts for future vehicles, one of which was published as a patent with myself being a sole inventor. Being in research also helped me to diversify my skills, working with various research teams such as self-driving, EV motors & composite materials.
If I'm not at work its very likely that I'm involved in music, whether that's listening to my vinyl collection, playing guitar or even both at the same time!
MEng - Electronics & Computer Systems Engineering, Loughborough University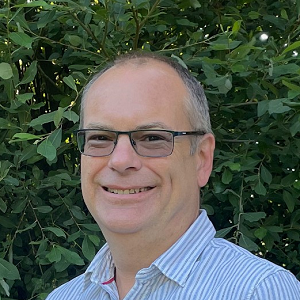 David
I began my career working in the telecommunications industry, providing systems and software engineering consultancy at the leading edge of radio communications. My particular expertise was in modelling mobile network performance.  This was followed by a number of leadership roles within the charity sector, whilst also running my own business part-time in website design and web-based software solutions. More recently, I returned to a full-time engineering role.
I joined IT Dev in the summer of 2021 and love the fast-paced yet friendly working environment. Outside of work I like to make things out of wood, try to keep a little bit fit but also can't resist a good boxset. The kids have grown up and left home but we try to all be together as much as possible
MEng in Electronic Engineering, University of Southampton
Joe
I joined ITDev full-time in October 2022, having previously been a summer intern from 2015-17. After my degree in computer science and mathematics I did a PhD in computer science, where my research centred around formal logic-based methods for reasoning with unreliable information. Now returning to software engineering, I look forward to working on a variety of projects at ITDev and learning more about embedded systems.
In my spare time I enjoy playing the guitar and drums, and walking in the south Wales valleys.
BSc - Computer Science & Mathematics, Cardiff University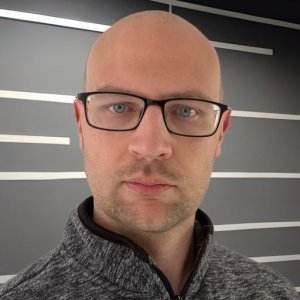 John
I became part of the ITDev team in April 2023 and I am looking forward to working on a diverse range of projects utilizing a variety of skills.
Prior to joining ITDev, I spent four and a half years working in a scientific research facility where I developed the software and electronics that were used in their control systems. Before that, I spent six years in the space and aerospace sectors, primarily focusing on FPGA and ASIC development.
In addition to my professional experience, I also hold both a BEng and PhD in electronic engineering. During my PhD studies, my research focused on a combination of AI based control systems and FPGA modelling.
I enjoy working with new tools and I am particularly interested in learning more about up-and-coming open soure FPGA tools. I also enjoy learning and using new programming languages.
Outside of work, my hobbies include playing golf, fishing, and running.
BEng & PhD Electronic Engineering, Anglia Ruskin University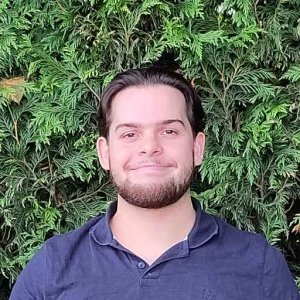 Josh
I joined ITDev in September 2023 after graduating from the University of Southampton and I'm looking forward to working on a variety of different technical projects and furthering my skills in areas such as FPGAs and PCB design. During my degree I focused on embedded wearable projects, developing both flexible and rigid PCBs for low power or battery-less wearable data collection, as well as ASIC digital design. 
Outside of work, I love to whitewater kayak, travelling over the country and paddling beautiful rivers. 
MEng - Electronic Engineering, University of Southampton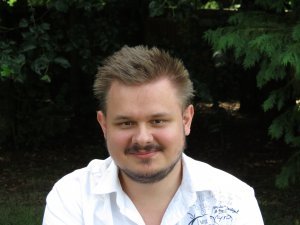 Jozef
I have been working for ITDev as a graduate software engineer since 2017. Specialised in Artificial Intelligence and Natural Language Processing, I spent a year at the University of California, which included studying Cognitive Science and Linguistics. I am currently completing my Master's degree in Artificial Intelligence whilst working full-time at ITDev.
Since my first day, I have enjoyed the creative, friendly and encouraging environment within the great team of ITDev. Apart from my work being my hobby, I am equally as passionate about languages, both programming and natural.
BSc - Computer Science and Engineering, Minor in Computing/AI, Autonomous University of Barcelona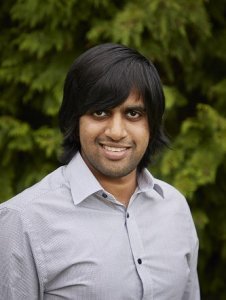 Kiran
I started at ITDev in 2017 as a summer intern as part of a UKESF scholarship. I then returned in the following summer for another internship. On both occasions I was involved in a wide variety of stimulating projects and worked alongside knowledgeable and supportive engineers, which helped develop my engineering skills significantly.
During my degree, I covered a broad range of topics such as processor design and computer graphics. After graduating in 2019, I joined ITDev as a full-time engineer and I look forward to all the interesting projects that I will be part of.
Outside of work, I spend my time drawing manga-style art and developing my own computer games.
MEng - Electronic Engineering with Computer Systems, University of Southampton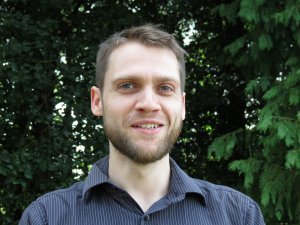 Kris
I have been at ITDev since June 2013, and am currently a Senior Software Engineer, fluttering between various projects; primarily working on transport stream systems.
Formerly, I worked at iCubed Technologies where I developed software and algorithms for banknote detection systems, and more recently at Garmin, where I worked in the Marine Engineering department, working on several chart plotter devices, occasionally alongside ITDev's very own Ross.
I enjoy relaxing in hot countries, nibbling at chocolate and practicing kung fu and tai chi.
BEng - Electronic Engineering, University of Durham - MIET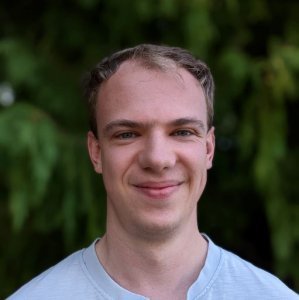 Laurie
I joined ITDev in June 2022 having just finished writing my PhD thesis at university. My background is quite diverse due to my Electrical & Electronic Engineering degree followed by a PhD, covering topics from high voltage transmission and protection systems through to distributed fibre optic sensing systems. At home I mostly tinker with small electronics projects alongside building & operating temporary event live-streams, and working from time to time as a fireworks/pyrotechnics operator. I was attracted to ITDev due to its interesting broad range of technical projects, core values and a great team of friendly people.
MEng - Electrical & Electronic Engineering, University of Southampton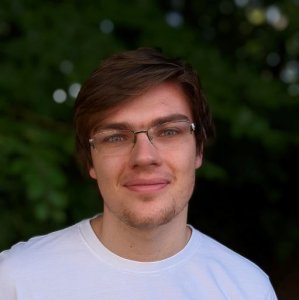 Luke
I joined ITDev after graduating in January 2022. I'm looking forward to working with embedded systems in a range of different projects.
During my degree I enjoyed modules in embedded systems, safety-critical software, and quantum computing. My dissertation was on using formal real-time methods in audio synthesis. I also completed an internship with a company providing tools to the automotive software sector.
In my spare time, I enjoy photography and playing jazz music.
MEng - Computer Science, University of York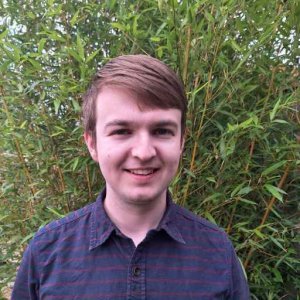 Morgan
I am taking a year out between my 3rd and 4th years reading Electrical and Electronic Engineering at the University of Southampton. I chose to study Electrical & Electronic Engineering having previously enjoyed working with physical hardware.
ITDev have sponsored me as part of the UKESF scholarship scheme. I submitted an application to the scheme as I was interested in applying my theoretical knowledge to real world problems. Engaging in a year-long industrial placement will allow me to further my understanding in a way that is not possible at university.
ITDev attracted me as, being a consultancy company, I was looking to get a broad range of experiences in a variety of fields and disciplines.
Outside of work I enjoy tackling minor programming tasks and reading about historical topics.
MEng - Electrical & Electronic Engineering, University of Southampton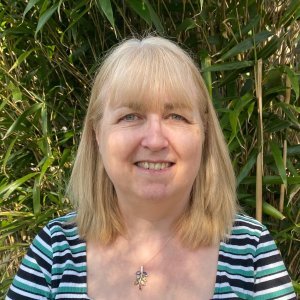 Paula
I joined ITDev in March 2022 as the Office Manager responsible for Human Resources, Legal, Health and Safety and Premises.
My background is as an HR generalist and I am an Associate member of the CIPD. I have studied Mental Health Awareness and Counselling courses and I am a Mental Health First Aider.
ITDev have a friendly and welcoming atmosphere with a flexible approach to the working environment.
Outside of work I enjoy walking, reading, listening to music, researching my family tree and spending time with my family in our caravan.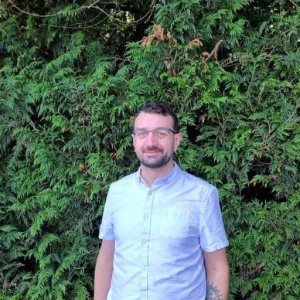 Phill
I joined ITDev in 2023 after completing my degree as a mature learner. I am excited to have the opportunity to continue to develop my skills alongside such experienced and supportive colleagues.
When I'm not at work, I keep myself busy with some personal coding projects, I try to find some time to keep on top of piano & foreign language practice too. Although, good long YouTube video essays are a guilty pleasure of mine.
BSc - Computer Science, University of Southampton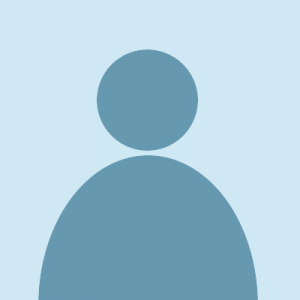 Rachel
I am the company's PA. I have worked at ITDev since 2013 and enjoy the varied work, flexible hours and the relaxed working environment.
In my spare time I like to keep fit, bake bread, eat nice food and spend time with my family and friends.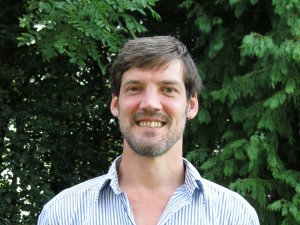 Steven
I have been a software engineer for ITDev since 2014, and am responsible for supporting a number of ITDev projects. I have a particular interest in open-source software, embedded systems, Linux, and all things wireless.
Outside of ITDev I like to spend my time building IoT solutions around the house, fixing my Transit van and brewing beer.
MSc Digital Systems Engineering, University of Portsmouth - MIET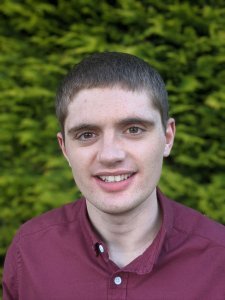 Tom
I joined ITDev in May 2021, having spent the best part of three years developing and maintaining digital designs to interface with industrial inkjet print heads.  I am excited to work on a wide-range of projects at ITDev, supporting many different areas of applications.
I enjoy fiddling with new tools and find it really exciting how Open Source tools are slowly supporting FPGA workflows.
Outside work, I am either playing rugby, cycling or running. Now that I'm back on the sunny south coast, I'm looking forward to sailing again.
MEng Electronic Engineering, University of Southampton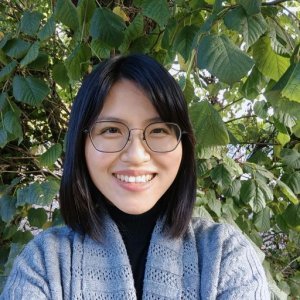 Yu-Lin
I joined ITDev in September 2022 after graduating from MSc Computer Science at University of Bristol. I learned architecture, C, Java and JavaScript (React framework) in the school, and my graduation group project is to build a Kubernetes-based device management web console used by Bristol Robotics Laboratory. I am excited to apply what I've learned to the real-world projects and expand my knowledge on various technology applications.
I was a project coordinator in thin client hardware and software for a couple of years before coming to the UK. ITDev provides a wonderful working environment and friendly colleagues that makes me feel Southampton is like my second home.
In my spare time, I enjoy playing jigsaw puzzles and spending time with my family/friends.
MSc - Computer Science, University of Bristol