We contracted ITDEV for a consultancy and evaluation period, to enhance our algorithms and determine how to take them to the next level. From the get go the team had a range of ideas for us to test out and focus on, always thinking outside the box and always willing to question our previous decisions and steps, getting us to look at the bigger picture. I was particularly impressed with how I could just jump straight into it at our weekly meetings, highlighting that their staff had kept us in mind and were ready to make the most of our time and budget. We're happy to continue working with ITDEV, and are looking forward to the next stage!
CTO
National Security and Intelligence provider


I highly recommend Andy, Aleks and the team. From the first scoping call with Andy, I knew we were working with highly intelligent, considerate and engaging people. They clearly cared about the success of our project and didn't look to take shortcuts to get there. Everyone was very responsive, professional and accommodating to our needs as well as happy to evolve with them.
VP Operations
Deep Tech company


ITDev have provided an excellent service with relevant expertise that helped us meet our project goals within the required timescales. All with a very high level of professionalism and excellent communication.
Area Product Owner
MediaKind


One of the most professionally competent engineering services I have worked with. From first engagement through to project completion, on time and within budget, fully meeting our expectations and technological challenges.
EMEA Pro Partner FAE
Dolby Laboratories


We are happy with the outcome of this project. The requirements were gathered ahead of time and ITDev had a very good understanding of our needs. They executed the project well and the delivery document has become a reference for our implementation work now.
Engineering Manager
5G wireless IP company


We were looking for a supplier that would integrate well with our own Scrum Team and ITDev did just that. They joined us for Sprint Planning, Review and Retrospective meetings and dialled in to our daily meetings. Whilst nominally adding one engineer to our project, ITDev were able to flexibly and seamlessly allocate the work within their team, giving us the benefit of three engineers' experience in areas including embedded and server-side software development, IT and high accuracy network time synchronisation.
Head of Engineering
Inflowmatix


We are a very small company who've been developing FPGA based avionics for over a decade and had always retained very tight control of detailed design. Because of scheduling and resource constraints, we were suddenly faced with the need to outsource a large number of activities from one of our most important development projects to date. Providing conceptual design elements such as data flow and state machine diagrams, we initially outsourced a major critical sub-function of the design and iteratively implemented the entire product, including supporting software tools, with ITDev.
I was prepared that our aerospace certification requirements were always going to present a challenge when outsourcing so much critical design work - however I have been incredibly impressed with their implementation of agile, continuous integration and verification, as well as sailing through multiple on-site audits with US FAA designated engineering representatives (DERs) at ITDev's premises.
The overlap and commonality in tool suites (including configuration control) made our success so much easier to achieve. I feel the ultimate robustness and end quality of the product is a result of ITDev's continuous integration development processes and I am looking at implementing many of those same processes company wide within our own engineering processes.
Engineering Manager
Flight Data Systems Ltd


We needed some additional help with a System-on-Chip Emulation project, rather than for ITDev to contribute a self-contained package of work. ITDev handled this very well, providing a highly capable engineer with skills and experience that complemented the existing team, and who worked well with other teams and in discussions with our end customer. Work was meticulous throughout, with creative technical solutions proposed which aided the overall project, and deliverables were well documented at project-end for delivery to our customer.
Senior Project Manager
International Silicon Design Company


We have used ITDev for many years, and given the opportunity will use them again. They are always very professional and equally as important they are friendly and helpful. Other outsource companies I have used could learn lessons from them.
Development Project Manager
MediaKind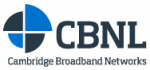 I've been pleased from day one with the relationship between Cambridge Broadband Networks Ltd and I.T.Dev.
They took the time to understand our requirements and needs. They looked at how they could solve them in a pragmatic and timely way and then set about delivering against that proposal. They've delivered on time everything that we had specified and kept us updated along the way with weekly updates, getting us involved in the sprint planning and retrospectives, etc. They also deftly altered course on some time and material work that we were engaged with and delivered just what was needed (after our change of course), on time and to budget.
Director of Software Engineering
Cambridge Broadband Networks Limited


Having engaged ITDev numerous times over a seven year period, I can wholeheartedly recommend their services. Using their excellent understanding of the Linux kernel and Android operating system, they have supported us with driver development, bootloader modifications and developing, delivering and demonstrating new product concepts. ITDev's responsive and friendly team have consistently shown dedication, expertise, innovation and efficiency, helping us meet critical deadlines for key customers.
Product Director
Solomon Systech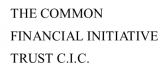 ITDev is my top choice for projects that are in a queue yet to be specified. For my sake, I wish them a prosperous future!
Founder
The Common Financial Initiative Trust C.I.C.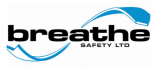 Excellent work delivered in a timely manner, by a friendly and helpful team - you can't ask for much more than that!!
Sales Manager
Breathe Safety


ITDev are a highly skilled team within the broadcast engineering sphere. Their experience and attitude mean that my company can use them as a safe pair of hands for projects of all sizes.
Senior Manager
Multinational Broadcast Company


ITDev consistently delivers a first class and professional service. The​ team is always available to discuss our requirements and to propose solutions. A pleasure to work with.

The ITDev team took a complex requirement and demonstrated their professionalism through their methodology and attention to detail. The team discussed the pros and cons of each development decision, and did a superb job. Highly recommended.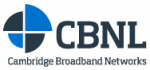 We engaged with ITDev to add some features to our FPGA, which is responsible in our system for data plane, Ethernet & network processing. ITDev rapidly got up to speed with our proposal, understanding our need and provided a solid response and timeline for the work needed. Once work commenced we've been involved in every sprint planning and review, keeping us fully updated with progress. They've also taken on board, cost neutral comments from us which altered the order of deliverables. (Which was very useful and made our integration easier). We've now completed one package of work with two more in progress.
Director of Software Engineering
Cambridge Broadband Networks Ltd