We engaged ITDev in order to develop a PoC system against extraordinarily challenging timescales: we were faced with a "use it or lose it" funding opportunity so of course we wanted to 'use' it. However, this meant there was insufficient time to develop the depth of technical requirements normally required when a project is outsourced. The project kicked off on the 2nd January with a day of architectural discussions to decide on the overall project structure and approach. The development that followed was interactive, proactive and very intelligent in its approach. Essentially it can be summarised as ITDev completely owning the technical risks as well as the timescale and financial challenges. The team totally embedded themselves in the project. Great decisions were made quickly and proactively. Moreover, communication when we hit the inevitable requirements and implementation stages were absolutely excellent. Less than 10 weeks after our initial kick-off meeting, ITDev delivered two fully functioning prototypes for testing and they ran faultlessly 12 to 14 hours per day for the next two weeks. It was a fantastic experience of cross-company collaboration and I very much look forward to working with ITDev again.

We have used ITDev for many years, and given the opportunity will use them again. They are always very professional and equally as important they are friendly and helpful. Other outsource companies I have used could learn lessons from them.
Development Project Manager
MediaKind


One of the most professionally competent engineering services I have worked with. From first engagement through to project completion, on time and within budget, fully meeting our expectations and technological challenges.
EMEA Pro Partner FAE
Dolby Laboratories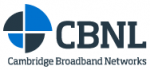 I've been pleased from day one with the relationship between Cambridge Broadband Networks Ltd and I.T.Dev.
They took the time to understand our requirements and needs. They looked at how they could solve them in a pragmatic and timely way and then set about delivering against that proposal. They've delivered on time everything that we had specified and kept us updated along the way with weekly updates, getting us involved in the sprint planning and retrospectives, etc. They also deftly altered course on some time and material work that we were engaged with and delivered just what was needed (after our change of course), on time and to budget.
Director of Software Engineering
Cambridge Broadband Networks Limited


Having engaged ITDev numerous times over a seven year period, I can wholeheartedly recommend their services. Using their excellent understanding of the Linux kernel and Android operating system, they have supported us with driver development, bootloader modifications and developing, delivering and demonstrating new product concepts. ITDev's responsive and friendly team have consistently shown dedication, expertise, innovation and efficiency, helping us meet critical deadlines for key customers.
Product Director
Solomon Systech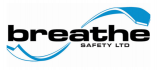 Excellent work delivered in a timely manner, by a friendly and helpful team - you cant ask for much more than that!!
Sales Manager
Breathe Safety


ITDev are a highly skilled team within the broadcast engineering sphere. Their experience and attitude mean that my company can use them as a safe pair of hands for projects of all sizes.
Senior Manager
Multinational Broadcast Company


ITDev consistently delivers a first class and professional service. The​ team is always available to discuss our requirements and to propose solutions. A pleasure to work with.

The ITDev team took a complex requirement and demonstrated their professionalism through their methodology and attention to detail. The team discussed the pros and cons of each development decision, and did a superb job. Highly recommended.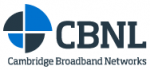 We engaged with ITDev to add some features to our FPGA, which is responsible in our system for data plane, Ethernet & network processing. ITDev rapidly got up to speed with our proposal, understanding our need and provided a solid response and timeline for the work needed. Once work commenced we've been involved in every sprint planning and review, keeping us fully updated with progress. They've also taken on board, cost neutral comments from us which altered the order of deliverables. (Which was very useful and made our integration easier). We've now completed one package of work with two more in progress.
Director of Software Engineering
Cambridge Broadband Networks Ltd