Case study posted 6th June 2019
Video Encoder Development: Ultra-Low Latency H.264
Client: world leading telecoms supplier
Client outcome: Full on spec and on time delivery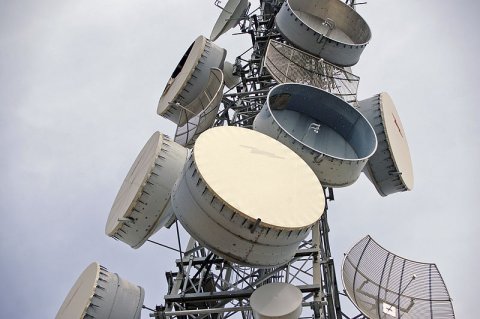 Summary
Based on a prototype algorithm and previous product, ITDev developed a new market leading low-latency video compression solution for our client. This development project involved embedded software, DSP and FPGA implementation as well as a detailed knowledge of video, audio, broadcast and networking standards. 
Situation
The client wanted to address a market requirement for a high efficiency, low latency video encoder. Although the client had a large in-house development team, their efforts were focussed on other products. They had an initial PC-based model of the algorithm they wished to implement and approached ITDev for assistance. 
Urgent market requirement 
No available internal resource 
Algorithm to be implemented 
The product was to be implemented as a licensed feature on one of the customer's existing H.264 products. The product already had an extensive feature set, much of which needed to be maintained in this new low latency mode of operation. 
Key Issues
The client's concern was exposing their product's core intellectual property to a third party. They needed a supplier they could trust. Having built a strong relationship with ITDev over many years, they had the confidence to entrust us with this high-value differentiating IP. 
From a technical standpoint, there were several key issues to overcome. Although their new algorithm would reduce the latency of the video path, ITDev also took ownership of identifying the changes required to the audio and ancillary paths that were also needed to allow the overall system latency to meet the requirements. Extensive changes were required throughout the design including to rate control, RDO (rate distortion optimisation), audio and ancillary sections. 
To implement these changes and new algorithms, a range of skills were required, including FPGA, DSP and embedded software development, all of which ITDev has extensive experience in. Once we had implemented the new video compression algorithm, we were able to perform more thorough testing than had been possible with the client's original software model. This revealed algorithmic problems with rate control buffer management. Having identified these issues, ITDev proposed a set of solutions to the client's algorithm team, before agreeing and implementing the required changes. 
Trust with core IP 
Skills: FPGA, DSP, firmware and embedded Linux 
Algorithm development, implementation and testing 
ITDev Contributions
ITDev provided a team with experience in video, audio & ancillary processing using FPGAs, DSPs, firmware and embedded Linux working under a flexible contract.  
We worked closely with the client's algorithmic team to resolve their initial buffer management problems. Taking full ownership of the production code changes, we implemented the new algorithm, control & licensing on the product. We optimised the video, audio & ancillary paths and features to achieve a critical path within the target latency. We evaluated the encoding performance, standards compliance and latency of the product. We used test automation to ensure optimal test coverage and repeatability and delivered the test scripts to the client along with the design. 
Throughout the project, the ITDev team provided a continuous view of progress via regular meetings, email progress reports and live status visibility through the ITDev Client Portal. This ensured clear communication, giving the client confidence in our approach and delivery dates and allowing them to schedule the associated system tests, product release and marketing activities. 
Experienced and highly capable team FPGA, DSP, firmware and embedded Linux 
Flexible contract 
Collaborative algorithm refinement 
Independent implementation on target platform 
Thorough testing and evaluation of the solution 
Open communication and management through ITDev Client Portal 
Client Benefits
ITDev delivered a fully tested and working release of FPGA, DSP, firmware and software code to the client. The system latency and performance of this new code met all of the requirements and the product was quickly brought to market. This consolidated the client's leading position in the market, providing a valuable differentiator from competing products.  
The client was very pleased with project outcome, scoring ITDev 100% across the board in their next feedback survey, which confirmed we had delivered a first-class service.  
Fully tested, working release 
Fully met requirements 
Timely to market 
ITDev has a reputation for developing strong, long-term relationships with its clients. We're delighted to report that we're continuing to support this client with their ongoing development through a flexible rolling contract.