News posted 20th March 2020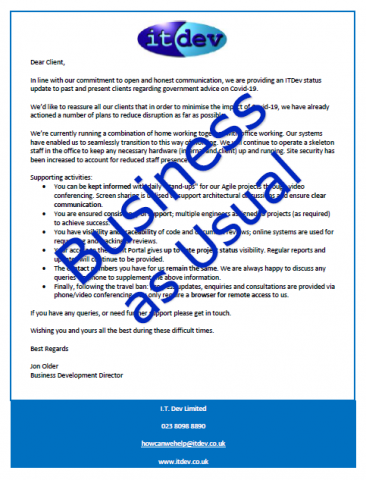 Given the current situation and government guidelines, we would like to reassure all clients, past and present, together with our other business contacts, that it's 'business as usual' at ITDev. We're pleased to report that our systems have enabled us to adopt the new working from home practices with minimal disruption. Hardware, both internal and client projects, is being maintained by a skeleton staff.
If you have any queries, the Directors and individual Project Managers can be contacted via their usual email addresses and our landline has been re-directed to mobile. Furthermore, site security on the Science Park has been increased whilst CCTV remains in operation together with a biometric access system to ensure safety of equipment.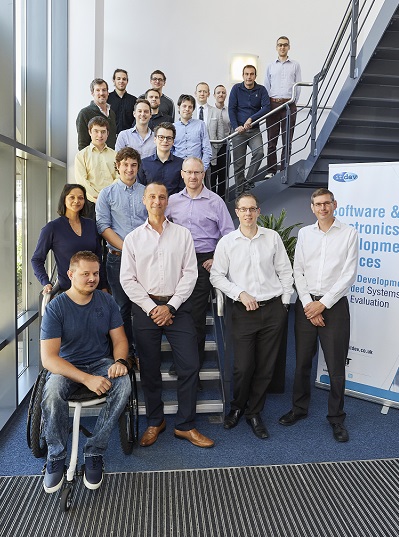 In line with our new way of working, our clients benefit from:
daily 'stand-ups' for our Agile projects via video conferencing; we use screen sharing to support architectural discussions and ensure clear communication
multiple engineers assigned to projects; providing consistent support and ensuring project delivery
continued access to the Client Portal for up to date project status visibility together with regular reports and updates
online requesting and tracking of code and documentation reviews
For new enquiries, we can provide consultations by email, telephone (+44 23 8098 8890) or video conferencing.
We are continuing to monitor the situation and will make changes to our working practices in line with government advice.