News posted 1st March 2017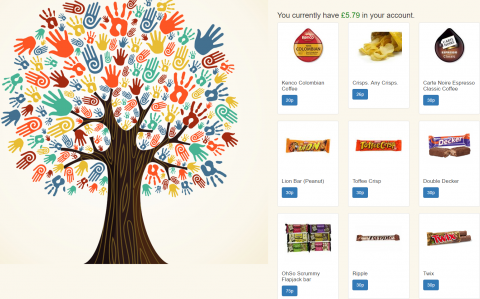 The staff run tuck shop at ITDev has raised £300 for its nominated charity. The chosen charity this year is the Southampton Hospital's Paediatric Neurosurgery Fund.
Charities are nominated by staff and then a final selection is made through a staff poll. Nominations are currently open for new charities to support with the final decision to be made at next month's company meeting.
Tuck shop stock is provided by members of staff and all profits are donated to the nominated charity.
Staff implemented a database inventory and payment system with a web based frontend GUI to avoid the need for cash transactions. Staff are notified of payment through a messaging system as well as through the GUI. The solution enables stock and payment tracking, as well as statistical analysis for trends in purchase frequencies, expected stock expiry and identifying the more popular items.