News posted 4th November 2010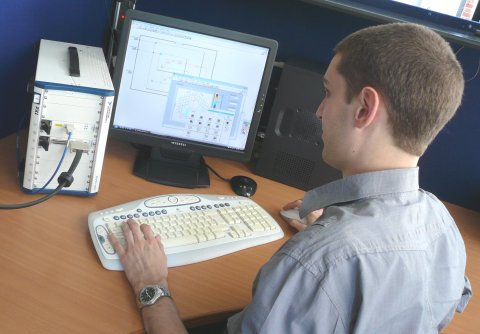 The team at ITDev have combined their expertise in compression algorithms, FPGA development and NI LabVIEW to develop a general purpose real-time data compression module for LabVIEW FPGA.
The module, or "Virtual Instrument" in LabVIEW parlance, can easily be integrated into LabVIEW FPGA data acquisition solutions to provide real-time compression of up to 8 channels of 16-bit data. This allows high speed acquisition to be continuously and reliably performed without overloading the host PC or generating unmanageable volumes of data.
"The algorithm we have implemented provides lossy compression in order to deliver significant reductions in data volume. We appreciate, however, that deterministic accuracy is vital to the majority of data acquisition systems, which is why we have developed the algorithm to work to a defined loss, allowing users to specify the maximum error between the original data points and the decoded data."
Andy Culmer, Engineering Director
The code, including an example application, is available to download through National Instruments' Developer Zone website. The algorithm has been optimised for linear signals, where periods of inactivity, or linear ramps are very efficiently compressed. It has also been designed with extremely low overhead decoding in mind. Please contact ITDev for integration support, or to discuss solutions optimised for higher compression, different signal characteristics, or higher channel counts.