News posted 15th March 2017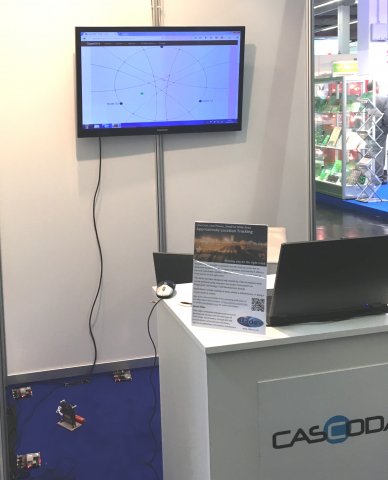 Our open source location demo project was taken to Embedded World 2017 by our industry partner Cascoda.
The demo uses Imagination Technologies Creator Ci40 development board, which includes Cascoda's CA-821X transceiver, and was designed to see what could be achieved with the sensitive low power transceiver.
You can see the demo setup in the booth at Embedded World, 3 fixed point boards and one mobile board, with the results displaying the relative position of the mobile board on the LCD panel.
Sign up for news and details of the upcoming publication of our open source demo project at ​http://eepurl.com/cFOPov or contact ​sales@itdev.co.uk for more information.
The summary poster can be downloaded.