Posted 6th February 2018, By Jon O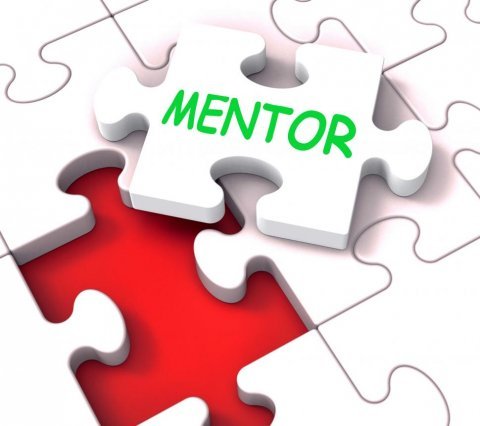 Mentoring
As a company our culture is to support others with their development, both professionally and personally. We do this internally through our appraisal scheme, regular 1-2-1s and informal chats. Every staff member has a mentor to help reflect on their career planning as well as their progress to date.
Following discussions at previous careers fairs we were asked if we could provide feedback to a few individuals on career options. These sessions proved enlightening for both us and the students. We came to realise the complexity of industry through a student's eyes and how little help there is for them in making career choices. For the students we helped with explaining what industry is looking for and the fact that it's a mutually beneficial relationship that they are entering into and not a transactional employer – employee relationship.
Building on the first meetings in 2016, in the first semester of 2017-18 we held formal mentoring sessions at the University of Southampton, providing undergraduates with an opportunity to ask whatever questions they wished related to careers advice. There were some common questions which came out of those discussions so we've tried to capture some guidance in the following text.
The CV – your marketing flyer
The CV is your calling card, it is usually the first touch point an employer gets with you the candidate. It should represent you and not some predefined template recommended by someone else. There are plenty of websites / guides / workshops / drop-in-services who can advise on layouts, templates etc., so I won't cover that here. Do some research and start with a template but think how you want to tailor it to represent you.
Ask peers, friends, family to review it and see if they recognise you through the CV, not just your academic accomplishments but you as an individual because that is what the employer ultimately needs to know. Employers (mostly) need to build teams of people; these people need to work together effectively; and ultimately the teams need to be productive. There is no one ideal candidate and you can't predict what the employer wants but you can position yourself clearly so the employer can assess if you will fit their needs.
Some pointers from my perspective on the CV content:
Don't assume an employer knows your course content. Engineering courses are not the same across the academic providers, expand on course content and highlight specific modules you enjoyed.
Avoid acronyms unless you are sure they are industry standard. CV reviewers won't want to be researching meanings.
Ensure clarity / continuity on dates, explain gaps if there are any, unknowns just create doubt.
Include a Profile section of what you want to do and a Technical Skill section for quick identification of relevant skills.
You should be proud of your CV and remember its purpose when reviewing it … trying to get through to the next stage, whatever that is.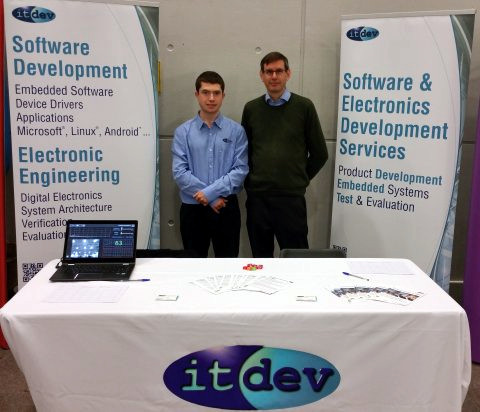 We're in the middle of the careers fair season, with universities inviting employers to tout their businesses and opportunities for summer internships and graduate positions. Employers use careers fairs for a number of reasons, but a key one is to showcase what they offer and how they differ from their industry peers. They want to talk to as many interesting students as possible to engage with the best fit candidates for their business. The fairs are notoriously busy events, with hundreds of students visiting 10s of booths to talk to different companies.
From an industry perspective it is challenging to differentiate between candidates in a 2-3 minute discussion, let alone remember which student was which, when debriefing on the event after. Recruitment departments want to identify the best candidates for their needs, but they can't achieve that during the careers fair, so they want to provide as enticing a view of the company as possible to get candidates to apply after the event.
This is your ideal (first) opportunity to ask them questions to see if there's a match with your aspirations. At the start of your career it may not always be clear what these are and they will definitely change throughout your career.
The company culture will be key to your working happiness and your career progression. Culture is a buzz word at the moment, but some questions to consider to understand how a company operates:
What is the day to day environment like?
Does the company encourage staff input or is it more dictatorial?
How do they value their staff?
Do they reward staff in ways beyond the pay packet?
Do they have graduate training programme / schemes?
How do they support staff development?
Can they offer different career opportunities, a change in career or maybe a change in location?
How do they support new staff particularly if you're moving to a new area?
Is there a social side to the company?
Remember at the Careers Fair you are looking to stand out and be remembered by a company. Consider from my company's perspective: there are (hopefully) hundreds of attendees, we will have ~100 discussions, will capture 40-50 candidate details and will remember … a handful?
When applying or communicating with the company after the event ensure you jog their memory on why they might remember you. Mention someone's name, refer to an interesting topic or project that was discussed … it will all help with differentiating yourself.
Applications
Given the competitive market place and the numbers of applications companies receive, don't rule yourself out before they've met you.
Do your homework. Different companies have different application processes, read the detail and follow it. If a company wants a covering letter supply one! Use it as an opportunity to highlight what you are looking for and why they should read your CV.
Find out about the application process: when can you expect a first response, a technical assessment, a phone interview, how long before you get to a face to face interview, is it a single interview or could there be multiple?
Some companies will have deadlines, some will have on-going processes. The more prepared you are, the better your position for considering between multiple opportunities.
Opportunities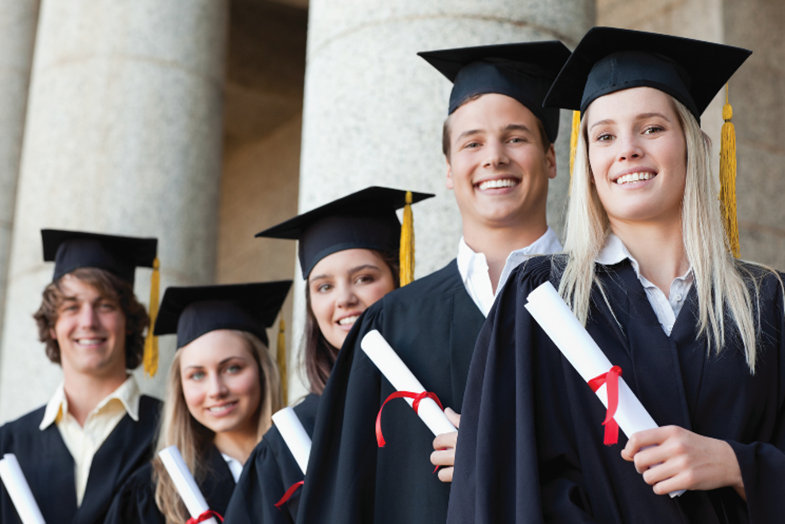 As a business we want to secure the best candidates as quickly as possible, it's a competitive market place and there are a shortage of skills. Once the right candidate(s) have been identified companies will want to get offers out and acceptances confirmed, this is a good time to test the company culture and does it match with your vision of the company?
If a company is getting pushy for you to accept their offer, what type of working environment do you think they have?
This is (probably) your first step on the career ladder so don't feel pressured to accept the first opportunity as exciting and tempting as that may be. Different companies' recruitment processes progress at different speeds. Buy yourself time to consider all your options and reflect back on the key factors for you. If you have any doubts or questions ask them even after your receive the offer.
If you are in your first or second year, Easter and summer internships are a good way to experience different types of company, markets and technologies to help with your first career choice. If you have the opportunity, work for a small and a large company to experience the difference. Organisations are all different: from the larger company, strong culture, potentially more stable, opportunities to move within an organisation, clearly defined processes, career development plans … to smaller more agile organisations, with a chance to wield greater influence on the business, visibility of all aspects of the business, dynamic career paths as the business changes. Every organisation is different, none follow a template, so you need to investigate as much as possible. Talk to existing employees where possible, but remember every person's needs are different. If you are interested in research you may want to consider the businesses funding model. Is it privately funded, equity investment, publically funded, will you spend more time looking for grants than actually doing research?
Your first position doesn't define your career for life. Build your personal network to help with industry or career path changes. Personal introductions help with getting past the "this CV is not an ideal match" challenge. Discuss your career with your mentor, especially if you're unhappy. Most employers would rather offer an internal career change than lose a good employee for good.
With more dynamic markets, acquisitions and mergers, companies restructuring and redundancies, more employees have experienced the opportunity for upskilling and the chance to redefine themselves with a career change.
The job for life is unlikely to return to the workplace any time soon.
Career planning
Your career plan is something that should develop with you. In my personal experience having good mentors who will help guide, plan, review and support career development are essential. If your company offers a mentor, look to utilise them. If they don't specifically recognise mentors, ask a colleague who you respect if they would act as a mentor. You need someone who you can relate to, who can identify opportunities within the business, but is not afraid to say that you need to move on if the business cannot support you.
Hopefully the business you chose has the support infrastructure you desire and can offer the right opportunities. If it doesn't, it doesn't make it any lesser the right business for your career, you will just have to work that bit harder to source advice when needed.
ITDev
Our company culture is important to us. We have defined our Values through various company activities, capturing a word cloud to illustrate the different elements of each Value. We reinforce the Values through a staff appreciation scheme, where colleagues can recognise each other for demonstrating the Values. Each month 2 recognitions are randomly drawn at the company meeting and the winners each select a gift.
To find out more about our company you can visit us at the ECS careers fair, 13th February 2018, review our Values online: https://www.itdev.co.uk/values, and, if the Values resonate with you, apply for one of our vacancies: https://www.itdev.co.uk/careers.