News posted 18th October 2016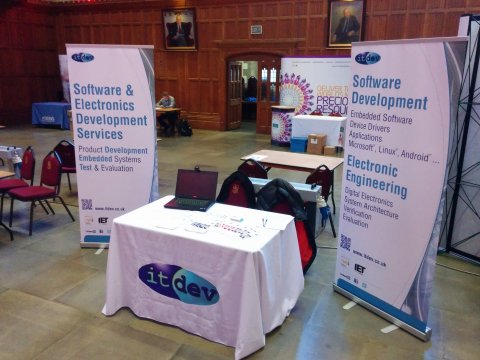 As part of our recruitment strategy for 2016-17 we are in attendance at the Bristol Univeristy Engineering and IT Careers Fair today. Set-up has been completed and we're ready to meet the students. Good job Aysa and Tom.
We're looking forward to meeting many students interested in embedded software and electronic engineering opportunities, graduate and summer internship positions.