News posted 9th December 2017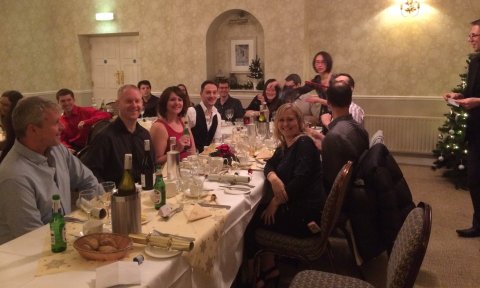 The ITDev 2017 Christmas party was held at the Moorhill House Hotel in the New Forest.
In line with the company culture, the directors invited all staff with their partners to join them at the hotel for a celebratory meal and overnight accommodation.
Situated minutes from the village of Burley, the hotel was an idyllic venue for an intimate Christmas celebration. With an indoor heated swimming pool staff were able to relax with a swim before refreshing and dressing up for the evening's festivities.
An enjoyable meal was had by all before retiring to the bar until the early hours of the morning.