News posted 15th June 2018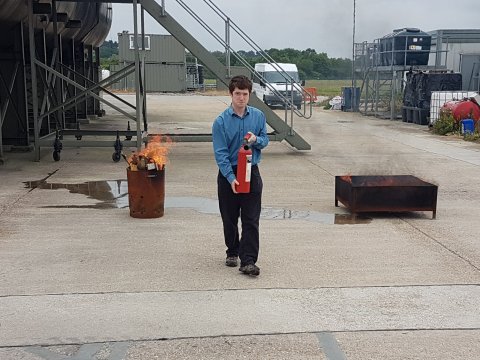 Demonstrating our commitment to providing opportunities for growth and responsibility, and to meet with Health & Safety requirements, two staff have the responsibility of fire warden. Three years ago we opened the roles to volunteers and the two nominees, Steven and Aysa, were sent on a full day level 2 training course.
Earlier this month Steven and Aysa attended a refresher course. Here's a short report of the day's activities:
The course was held at the Echo Four training centre, located on the grounds of Southampton Airport, and security clearance was required before we could take part. The training was carried out by an active service fireman from the airport's firecrew.
The day started with a trip around the runway to the training centre, where we saw a number of the training facilities, including a full size plane mock-up, fire towers, fire trucks, lots of extinguishers, etc.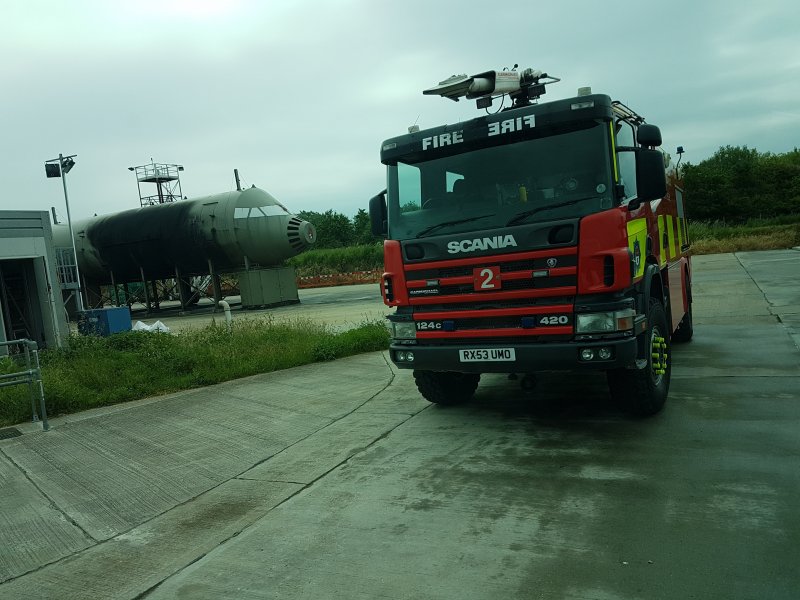 The course started with about 4 hours of classroom time where our trainer outlined many aspects of fire training from the basic fire triangle to hazard analysis, fire warden duties and Regulatory Reform (Fire Safety) Order 2005 compliance. This was followed by an exam of multiple choice questions, where we had to get at least 20 out of 30 questions right to receive a certificate.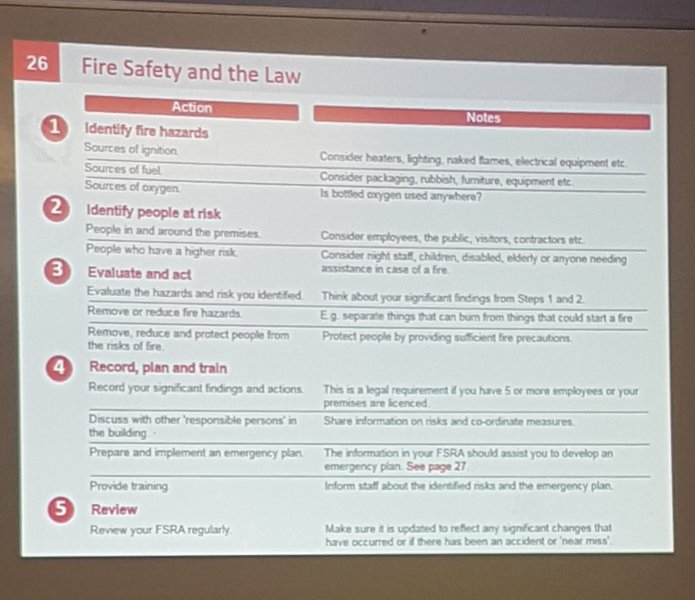 After this exam came the practical tests, also known as "where the fun started". The fire crew setup two fires: a wood pile in a bin and a Kerosene fire in water.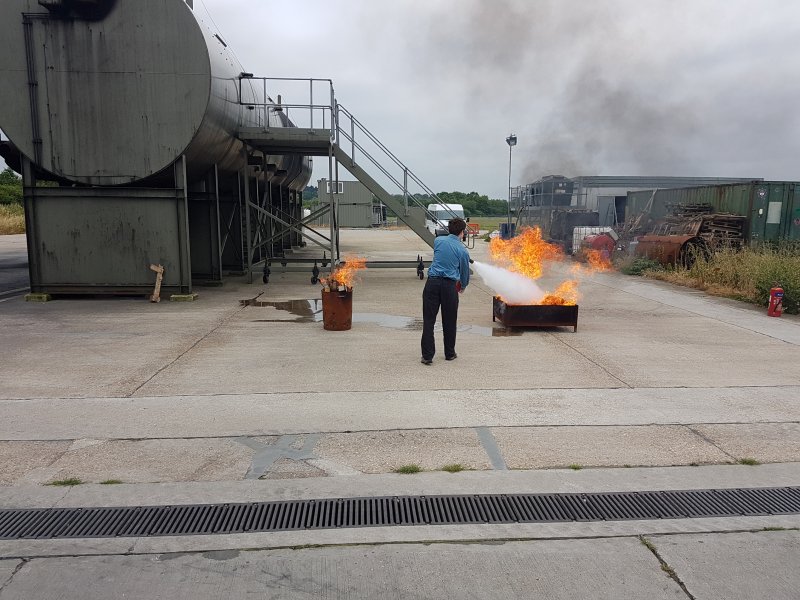 We were then tasked with testing water, foam and C02 in each of the fires and discussing the difference. At the end of the day we got a trip in a fire truck across the airport runway – we had to wait for air traffic control clearance and a large aeroplane to pass before we could cross.
All in all a great refresher day.
Several of our staff have responsibilities in addition to their engineering roles, and the company are committed to ensure the right training is in place to support these roles. If you are interested in joining a company with opportunities to develop skills in addition to core engineering competencies in software or hardware design visit our careers pages.