News posted 23rd September 2015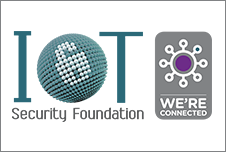 ITDev is excited to announce that it is a founding member of the IoT Security Foundation (IoTSF) which has been established to promote excellence in IoT security.
ITDev is involved in design work covering device, network and system levels. There are substantial challenges in implementing IoT security across each of these levels. For example, endpoint devices often have very limited resources to enable them to run off small batteries which severely restrict how security is implemented. Security needs to be built in from the beginning and must provide a full end-to-end solution.
As a founding IoTSF member, we are looking forward to gaining a wider understanding of security challenges in IoT and sharing best practice.