News posted 13th September 2017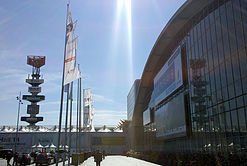 ITDev is excited to announce that its specialist video technology division, Imicast, is presenting Imicast Impulse™ in the Ruby Lounge, between Hall 8 and Hall 10, at IBC 2017, in Amsterdam.
Imicast Impulse™ is a product for real-time sports analytics. Imicast Impulse™ performs video-based passive vital signs measurement of athletes for sports broadcast.
IBC is the leading media, entertainment & technology show. Every year the leading minds and wisest investors from the world of electronic media and entertainment come to IBC. The 1,700+ exhibitors range from well known brands to specialist experts, with 55,000+ attendees.
If you would like to meet Imicast at IBC then contact us now to organise an appointment.