News posted 9th November 2018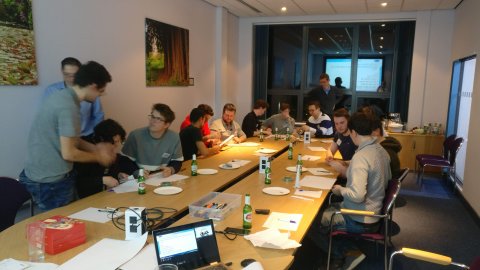 On Wednesday 7th November, ITDev invited 15 STEM students from the University of Southampton to take part in a 'Getting to know you' event.
The company arranged an executive coach to transport the students to and from the University and Bruce Mitchell, Managing Director, met the students at the Electronics and Computer Science Building to ensure all were safely on the coach.
Once at ITDev's office at Southampton Science Park, the students had the opportunity to meet some of the team, Tom, a recent Southampton graduate and Ross, Head of Quality, whilst enjoying beer and pizza. The students were then taken upstairs to the Boardroom.
To kick-start the event, students were asked to share their proudest technical achievement. They were then put into teams and tasked with building the tallest tower using a single sheet of A3 paper, scissors and Sellotape. The final towers all looked very similar but the approaches the students took were quite varied: some built miniature prototypes, some sketched their designs on paper while others just got on with it.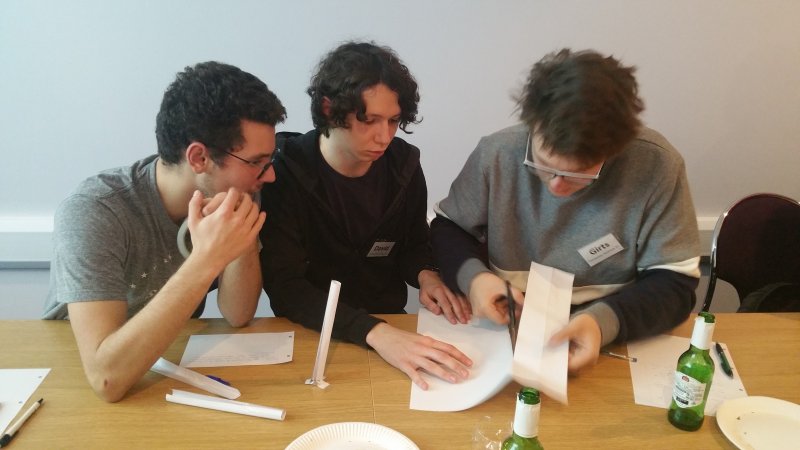 After the event, Bruce commented:
'It was great to be able to welcome the students to ITDev's offices and give them an introduction to our business as well as explain our internship and placement opportunities. We were really impressed with the calibre of the students together with their confidence and skills.'
One of the attendees was keen to give feedback and said:
'The challenge with the paper tower was funny and broke the ice. We received a friendly/family vibe and it's clear the company offers an amazing warm working environment and cares for the personal life of the employees. When the employees are happy the productivity increases, this characteristic is really rare to be found nowadays.'
Andy Culmer, Engineering Director, summed up the evening by saying: '
There was a real buzz in the room during the activity and we're looking forward to running similar events in the future.'
Future Events
ITDev runs a programme of workshops and interest groups. If you're interested in hearing more or would like to be involved, sign up here.