News posted 1st July 2012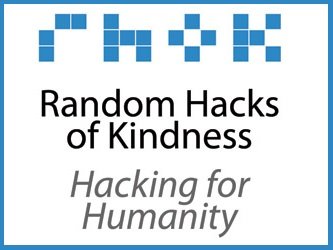 ITDev was proud to sponsor the Southampton Random Hacks of Kindness event held on the 2nd and 3rd June 2012. During this weekend, RHoK events were run at 26 cities around the world where software developers and subject experts came together to work on problems related to humanity, energy, and the environment. The Southampton event was organised by Dirk Gorissen, a Research Fellow in the Computational Engineering and Design Research Group at the University of Southampton.
Volunteers from academia and industry, with a variety of skills and backgrounds, attended the event. Some participants were so dedicated to their causes that they worked through the night. At the end of the weekend, the Southampton teams scored each other's work, to produce a democratic winner.
The winning team was CharityViz which created a jQuery plugin that makes it easy for web developers to add content from International Aid Transparency Initiative data to their websites. CharityViz realised that although the IATI data is openly accessible, few websites use the data. Their plugin allows a website to display a pop-up box which shows information about an aid project when the user rolls the mouse pointer over a link to the project.
Congratulations to CharityViz! Also, well done to everyone involved with RHoK. Thank you to Dirk for organising the event and for making it a great success.