News posted 29th November 2018
As founding members of TechWorks, ITDev was delighted to attend the TechWorks Annual Industry Summit and Awards Dinner in November.
The Industry Summit was an excellent opportunity to hear latest industry news and get an update on the activities and plans of the varied technical communities for the coming year.
In the NMI and UKESF stream, UK Electronics Skills Foundation (UKSEF) took the opportunity to launch a new national campaign to make more school children aware of electronics. CEO Stew Edmondson launched the #TurnOnToElectronics campaign including manifesto and video, fronted by Gadget Show presenter Georgie Barrat.
Over the last few years, ITDev has been working closely with the UK Electronics Skills Foundation (UKESF) to support the electronics industry and is delighted to support this new initiative.
The Industry Summit was followed by the Annual Awards and Dinner, an opportunity for celebrating the successes within the UK electronics industry. Our Business Development Manager, Jon Older, was pleased to be invited, for the fifth year in a row, to be a judge for the awards. 'It was a privilege to be asked to review the many high quality applications and, as with last year, it was challenging to differentiate between the different innovations.' said Jon.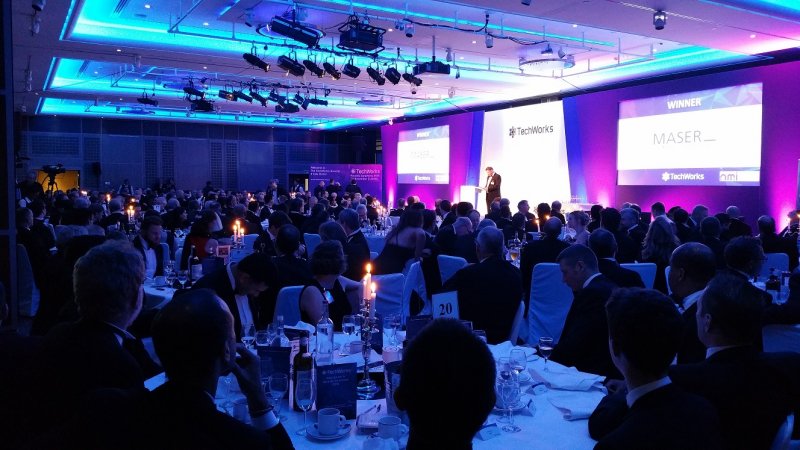 At the Awards Dinner, UKESF presented their Scholar of the Year award to Ricki Tura, a University of Southampton undergraduate. Congratulations to Ricki and all of the scholar finalists.
Bruce Mitchell, Managing Director of ITDev and Andy Culmer, Engineering Director also attended the event and enjoyed connecting with the many experts, former colleagues and industry peers.
Bruce commented 'The Industry Summit talks and panel sessions were all highly informative. The networking was great - meeting many past acquaintances and making new contacts. It's a 'must-attend' event for our industry.'