News posted 29th January 2021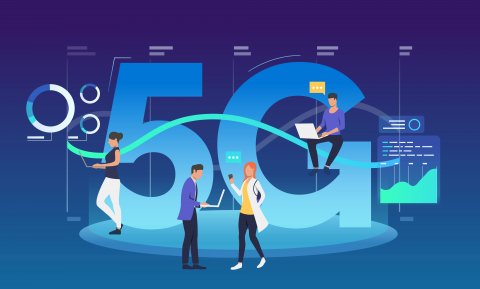 As part of our strategy to keep industry peers updated and informed, both on project progress and technical content, we will be summarising our activities in regular updates.
Here's a first round-up of our latest client engagements:
continuing our collaboration with a 5G IP developer, we successfully delivered another two projects for them last month. The client was very satisfied with our delivery and had this to say: 
'ITDev had a very good understanding of our needs. They executed the project well and the delivery has become a reference for our implementation work now.'
towards the end of last year we were approached by a company looking for some technology consultancy. They wished to develop a next generation product but were unsure what the best approach was. We won a contract to run a study project to generate the detailed project requirements and a quotation for implementation. 
given the high level of expertise in video, we were ideally placed to carry out some technology consultancy on video algorithm implementation for a client which produces trace gas analysers. Our work included performance profiling and assessing acceleration options including FPGA, GPU and CPU.
another client, involved in safety critical systems, needed support with one of their products. We carried out a debug exercise and then implemented fixes for ECC on a NAND flash driver.
a long-standing customer in the broadcast market required us to work on the implementation of key control as part of a BISS-CA encryption system including key generation, cycling of keys and generation of entitlement messages for downstream devices. This was successfully completed and delivered.
further work came through an industrial IoT client. For this project, we worked on their second-generation product, providing system architectural consultancy and PCB design with associated software for a control board.
finally, we were delighted to renew a long term contract with another broadcast equipment provider based in the US. The project requires experience in implementation of video compression algorithms. The work involves a mix of both hardware and software engineering to support their product development.
Our latest technical blog is from Tom: 
Following an engagement with an ASIC design client, Tom captured a blog on our verification strategy, with a highlight of how to achieve high test coverage when under tight time pressures.
Our team of software and hardware engineers are experts in their fields so whether you have a product development, innovation, technology consultancy, or design services challenge, we'd love to hear from you. Please get in touch. Initial consultations are free of charge.
Find out what some of our client's think of us and follow us on Twitter, Facebook and LinkedIn to read our regular updates.
Image credit: Business vector created by katemangostar - www.freepik.com