News posted 23rd January 2019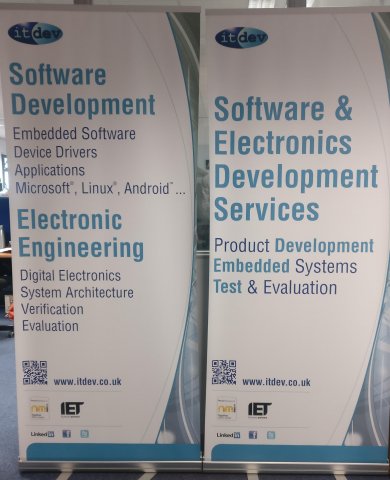 Following on from ITDev's growth during 2018, we are delighted to announce that we have welcomed a further 2 new starters to the team: Simon, Senior Software Engineer and Quentin, Graduate Software Engineer. With plans for continued growth during 2019, ITDev will be attending the University of Southampton's Electronics and Computer Science (ECS) Careers Fair on 14th February to discuss opportunities for graduates as well as summer and year long internships. Skills we are looking for include embedded software (C, C++), application software (C, Python, ...), FPGA.
ITDev is proud to be able to say that the University of Southampton is one of the best places in the world to study computer science, electronics and electrical engineering. Being based on the Southampton Science Park, ITDev is in the perfect location for those graduates looking to further their career in embedded engineering whilst staying on the South Coast. See our Current Opportunities here.