News posted 28th June 2019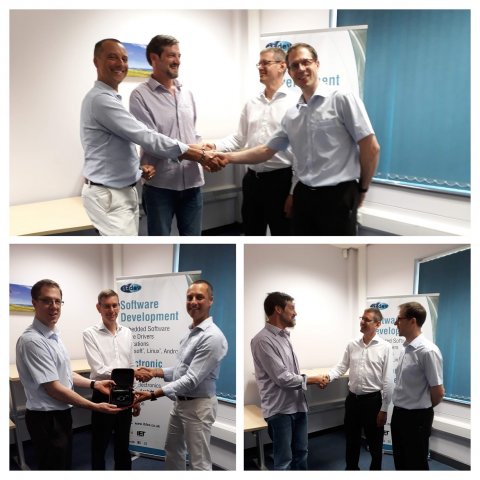 We've got several 'Reasons to be cheerful' (thank you 'Ian Drury and the Blockheads') here at ITDev. Firstly, we're celebrating two staff milestone anniversaries and secondly, we're delighted to be joined by three new permanent staff, Brian, Simon and Quentin. Finally, 'part 3', we've recently welcomed three summer interns to the team.
Staff anniversaries
This summer sees Jon, our Business Development Director and Steven, one of our Senior Software Engineers, celebrate their five year anniversaries. This follows on the heels of Kris, Rachel and Ross who also celebrated their five year anniversaries with ITDev last year.
Bruce Mitchell, our Managing Director is delighted with everyone's contributions to ITDev and had the following to say about Jon and Steven:
'When Jon joined ITDev we didn't have a dedicated marketing function – most of our work came through our existing connections, repeat business and referrals. As Business Development Director, Jon has driven marketing and as a result has more than doubled our sales. One of Jon's many highlights has been to establish a series of industry workshops which have proved to be very popular and have been successful in further raising ITDev's profile. Despite this, our team would probably say that Jon's top triumph is running 'Sausage Roll Friday'! Each week Jon brings in hot, award-winning, sausage rolls for our engineers #FridayMotivation! Delicious!'
'Steven has made great progress at ITDev, recently taking on the title of Senior Software Engineer. He never shies away from our most challenging projects and always does a superb job of impressing our clients with his solutions. He is a strong advocate of our company values, often going out of his way to support others in the team. Each year he presents every member of staff with a bottle of fabulous spicy and strong Christmas homebrew ale. Thanks Steven!'
Jon and Steven will be awarded their five year service awards together with a gift of their choice. Jon has chosen a top of the range mountain bike light and is looking forward to using it on one of the weekly mountain bike social rides. Steven has chosen a celebration with the whole office, details of which are to be finalised - Thank You Steven from ALL your colleagues.
New team members
We're delighted to welcome Brian, Senior Engineer; Simon, Senior Software Engineer; and Quentin, Graduate Software Engineer to the team. Brian and Simon bring many years of industry knowledge and experience to the team; while Quentin is a recent graduate with a strong background in software development and system programming.
Summer interns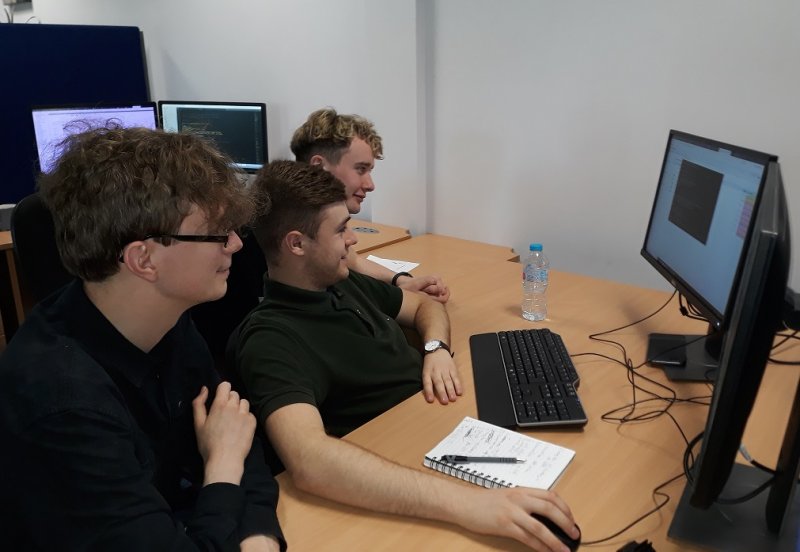 The final reason to be cheerful is the addition of our three summer interns: Ben (currently studying at the University of Southampton), Oisin (also from University of Southampton) and Matthew (from the University of Warwick). Matthew, who will be entering his final year at the end of the summer, was one of our student interns last summer; he decided he liked the experience so much, he's back again this year! It's great to see Matthew helping the others settle in and share his knowledge of ITDev's systems and processes.
We aim to provide our interns with the best learning experience we can, utilising their existing knowledge as well as giving them opportunities to learn new skills. This means that over the summer, all three students will work with our hardware and software teams on a variety of projects with exposure to a wide range of technologies.
During their first week, we introduced Ben and Oisin to our Agile development processes, engaging in their first project kick-off meeting, along with Matthew. As part of that meeting, the interns were pleased to hear they would be playing poker: Scrum poker. They learnt how to estimate time to complete tasks and planned their first sprint.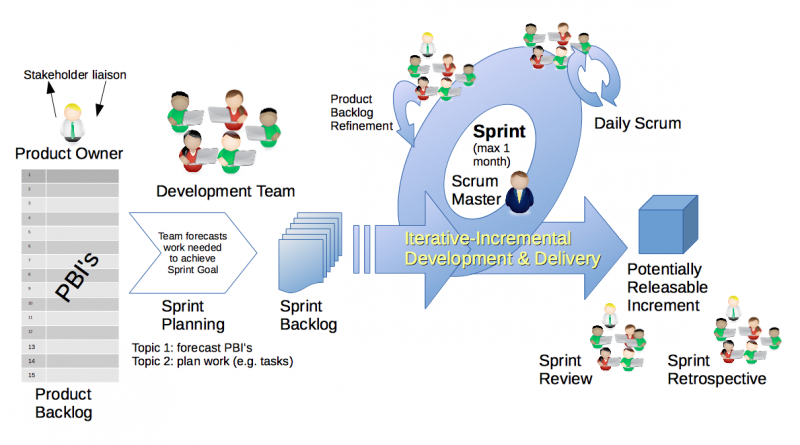 When asked for feedback, Aleks, who is the managing this initial project, said:
'Ben, Matthew and Oisin are all doing really well. They're getting involved in meetings, asking questions and have already impressed me with their 'getting on with it' attitude and general confidence.'
Onwards and upwards
Many congratulations to Jon and Steven and our thanks to all our staff, including our interns (past and present) for helping ITDev's reach its goals so far. Furthermore, with our 20th anniversary on the horizon, we're looking forward to additional growth in the coming years.
Scrum planning image (unmodified) credit: Dr Ian Mitchell