News posted 30th November 2016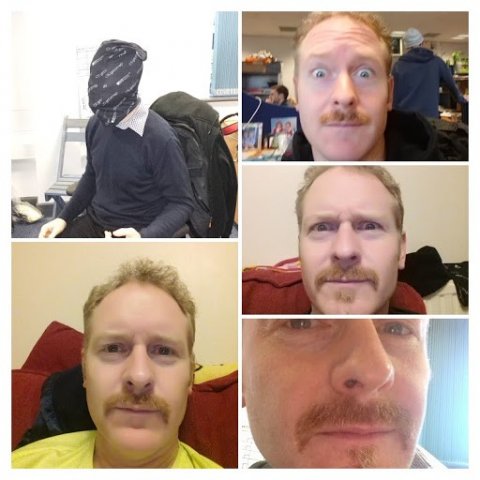 Movember (the month formerly known as November) is a moustache growing charity event held during November each year that raises funds and awareness for prostate cancer, testicular cancer, and mental health and suicide prevention. At the start of Movember guys sign up with a clean shaven face. The Movember participants, known as Mo Bros, have the remainder of the month to grow and groom their Mo, raising money along the way to benefit men's health.
ITDev has had Mo Bros every year since 2013. This year Ross took up the challenge. Ross quoted on his donation page: "Prostate cancer is the second most common cancer in men worldwide. The Movember Foundation is working to halve the number of deaths from prostate cancer by 2030".
Ross raised £185 in total. Well done Ross! Thank you for making us laugh with your various moustache styles!