News posted 26th October 2017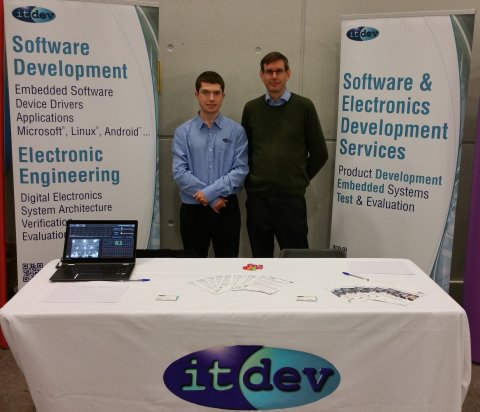 Having reviewed our strategic plans we are pleased to have published our vacancies for graduates and summer internships for 2018.
As a company, we invest time to build relationships with leading universities and hence we source candidates direct rather than using recruitment agencies.
Supporting the announcement of the new vacancies we have recently attended the University of Bristol Engineering & IT Careers Fair and the University of Southampton Engineering IT, Science and Engineering Careers Fair. Both of these events were well attended with a good mix of students, from a variety of STEM degrees, looking for a summer internship or graduate position.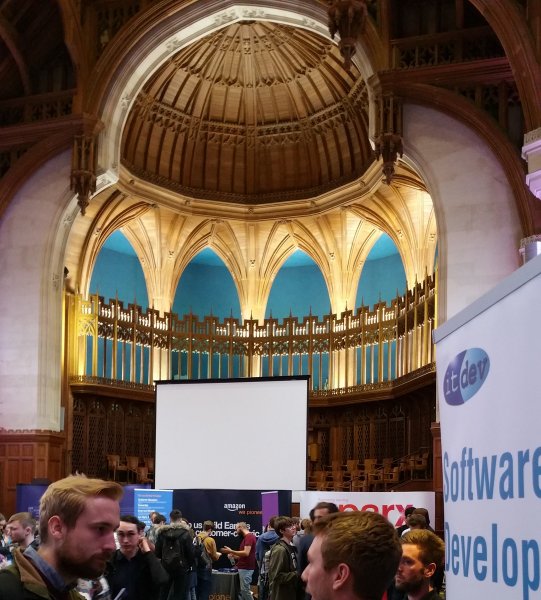 The Bristol event was held in the Great Hall at the prestigious Wills Memorial Building, elegantly described as an "ornately carved neo gothic treasure". It made quite a dramatic venue for the careers fair, a fitting location for holding discussions with the next generation of engineers.
ITDev were located in the Jubilee Hall at the University of Southampton's fair between two much larger organisations. We discussed the contrast in work experience at a big corporate with that of an agile SME with some of the candidates. The experiences vary and it is important for candidates to get clarity early on as what to expect so they can identify their preference, if any, early in the application process, a topic often discussed during our mentoring/career coaching sessions.
The University of Southampton noted attendance being "the highest student footfall that we have ever received at the ITSE Fair, with an overall number of 1782 students. This is a 6% increase on last year's attendance."