News posted 7th August 2018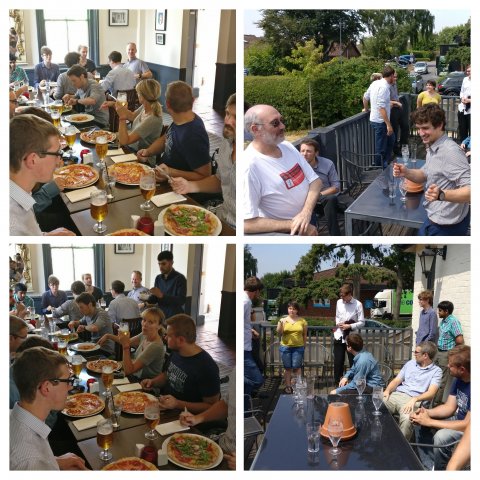 As mentioned in our last news item, we have 3 summer interns working with us for 10 weeks over the summer. We combined a celebration of their joining the team, with that of a welcome meal for our newest recruit Ben, who's joined the software team as a graduate engineer.
Ben is already engaged in development work following his company induction and a training course.
Supporting the strategic growth, we still have graduate opportunities for those looking to start this summer or autumn. We are also recruiting for experienced engineers in the FPGA and software teams, find out more details on our careers pages: https://www.itdev.co.uk/careers