News posted 15th February 2018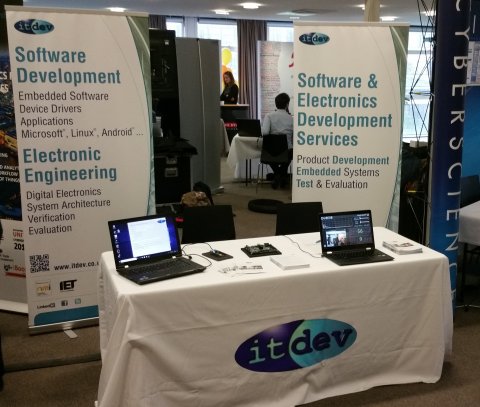 ITDev were pleased to attend the University of Southampton's Engineering & Technology Careers Fair on Tuesday which was celebrating its 10th anniversary.
Prior to the Careers Fair, Bruce and JonO held a careers evening in the ECS department with 40 students. The event took the format of an interactive presentation, discussing how best to approach companies at the careers fair, some hints and tips on standing out from the crowd and revisiting some of the key points from the careers guidance blog, written by JonO earlier in the month. The evening was finished off by a networking opportunity and a selection of pizzas.
The Careers Fair was a very busy day, with a reported 1400 attendees, the largest number of attendees in it's history. With a good mix of attendees, we are looking forward to seeing many strong applications from Southampton undergraduates.
For further details on our career openings, please visit the dedicated careers page.