News posted 21st December 2018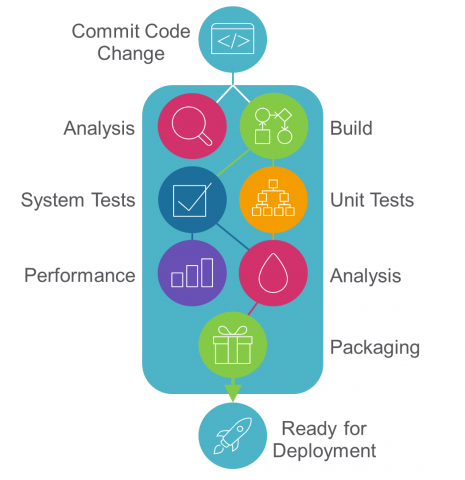 Following on from the success of ITDev's first Continuous Integration workshop, "Challenges and Solutions" in April 2018, we're pleased to announce our next workshop on 7th March 2019. The event will be held at The Axis Centre at Southampton Science Park.
With the ever-increasing complexity of design, it is important to have strong, clearly defined design methodologies. One of the common methods to prevent regression during integration is Continuous Integration. Although CI has grown from the software community, many are extending this to mixed hardware-software environments. This was a popular topic at our last workshop and will be explored further at this forthcoming event.
Benefits of Attending
The workshop is aimed at CI experts, practitioners and novices to share experiences and best practice in CI tools and workflows. Benefits in attending include:
Understand the benefits and limitations of a range of CI tools
Learn industry best practices
Gain insights into the CI flows used by leading industry peers
Steer future workshops
Network with industry peers
Workshop Content
Sessions will include:
Industry presentations

Accelerate CI deployment
CI in the cloud
CI and Continuous Deployment
Our CI journey (tbc)

Panel session on tools and flow
Survey results summary
Break-out groups to discuss: Cloud-based CI, how to introduce CI and hardware integration
ITDev's Event Programme and Further Information
For more information on all events in this series, including videos, see here.
If you would like to discuss your CI requirements or have any other software or design queries, call us on +44(0)23 8098 8890 or email us.