News posted 22nd May 2017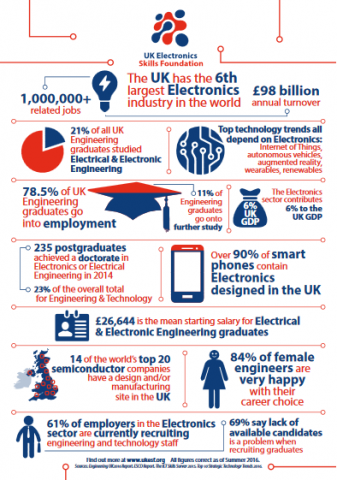 The ​UK Electronic Skills Foundation, a not-for-profit organisation, has been working with a number of companies across the Electronics sector, identifying over 300 high-calibre undergraduates since its inception. To help us connect with some of the most capable undergraduates studying Electronics we joined the scheme in September 2016.
ITDev are one of the first companies to be offering a software focused scholarship as opposed to the electronics sponsorship traditionally offered by participating companies.
Through a 4 month period, we advertised our role, received 25 applications, telephone interviewed 6 candidates, face-to-face interviewed 3 and finally offered our single scholarship to one candidate, Kiran, who accepted and will be joining us this summer.
Hopefully this is the start of a successful partnership with UKESF and will help them to expand their offering to candidates interested in software engineering as well as Electronics.
For further internship and career opportunities take a look at our Careers page: ​https://www.itdev.co.uk/careers