News posted 7th December 2018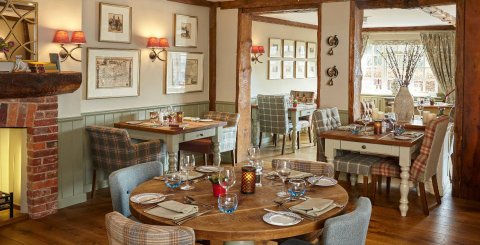 Having had a really enjoyable Christmas Party at The Bell Inn in the New Forest in 2016, we returned this year with a workforce nearly doubled in size.
In line with the company's development plans, two new employees joined the team in November, which, in addition to Tom and Ben starting earlier this year, brings the total number of ITDev staff to 18.
Following our company tradition for the ITDev Christmas party, staff and partners were invited and were given the option to stay overnight at the hotel, making it more of an occasion. To ensure everyone was made to feel welcome and included from day one, Bruce Mitchell, our Managing Director, had insisted that sufficient accomodation was reserved so any new employees joining after the reservation date would be able to stay over.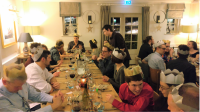 The Bell Inn is well-known for sourcing ingredients from nearby farms and local estates in the New Forest and the team enjoyed a delicious three course meal followed by drinks in the bar afterwards. Current and new staff enjoyed the opportunity to socialise together and get to know each other outside of work. Merry Christmas all!