News posted 18th October 2019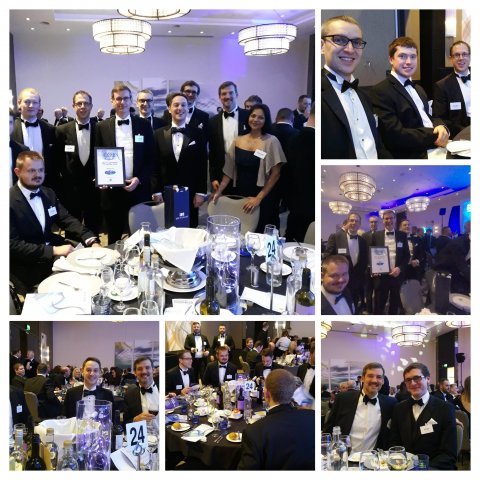 Last night over 350 guests attended the gala evening at the Ageas Bowl, to celebrate the achievements of the most outstanding companies in the Solent region; and ITDev was proud to be amongst them. As a Finalist in the 'Best Company to Work For' category, based on the strength of our values and business culture, we were invited to attend and take part in the celebrations. 
The Solent Business Awards are open to businesses across the South Coast as well as the Solent region and attracts entries from the most forward-thinking and highest achieving companies. We were delighted to be nominated together with The Mayflower Theatre and Bluebird Care Gosport; our congratulations to The Mayflower, the category winner.
Sponsor of 'Best Company to Work For' category, BDP Pitmans, has said the following about the awards:
'The Solent Business Awards are a great opportunity to celebrate the best of the best. Every year we're blown away by the ambitious and determined businesses that are dominating the Solent region.' Natalia Ruiz-Moreno, Head of Business Development, BDB Pitmans.
The awards were attended by 10 colleagues from across ITDev who all thoroughly enjoyed the evening and were delighted to be able to represent the company:
'It was great to be able to celebrate our nomination last night in such good company; both with great colleagues and with other great businesses. Even those colleagues that couldn't join us in person were with us in spirit and it was great to see their tweets of support up on the big screen during the event. Congratulations to the Mayflower Theatre for being chosen as the winners from our group of finalists for Best Company to Work For.' Andy Culmer, Engineering Director
Hosted by Sally Taylor, well-known for fronting BBC South Today, Sally's relaxed and easy presentation style together with Conrad Humphreys' inspirational account of his sailing achievements, provided the perfect back-drop to the evening. Our thanks to the Awards organiser, The Business Magazine; our category sponsor, BDP Pitman; the Ageas Bowl and Hilton Hotel for providing such a prestigious venue; and our congratulations to all the finalists and winners.