News posted 26th February 2021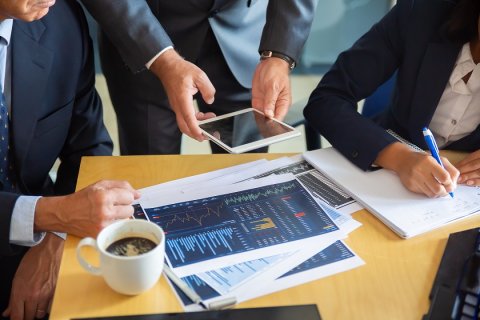 February has been a good month with two renewed engagements with previous clients, two new clients and an extension to an existing contract. We're also proud to say we saved an existing client money by not engaging!
Highlights of the month include:
a renewed engagement with a European-based company offering distributed optical sensing technology. We were initially asked to deliver a bespoke solution for one of their customers, however the client has been so pleased with the solution, they are considering rolling it out to all their customers.
providing consultancy advice to a company building quantum computers.
renewal of an IC (integrated circuit) development contract: after the successful first phase, the client extended the engagement requesting three engineers to work on this project through to June.
commencement of Android audio device driver development for a new client based in Australia.
helping an industrial IoT client ramp up their internal team: we've extended a support contract to address knowledge transfer and up-skilling in control systems and PCB design.
Finally, we saved an existing client money by not engaging, yes NOT engaging with them. Through a telephone consultation we believed the issue they were seeing was down to a potential production/physical hardware issue. After additional internal investigation by the client this proved to be the case, hence there was no need to engage us further.
It is always worth having an initial free consultation with us; not only will you receive free advice but it might save you money. Furthermore, if you're weighing up the options between engaging contractors or a consultancy, our Business Development Director, Jon Older, posted a blog on what might be helpful to consider.
20 in 2020
As part of our 20th anniversary celebrations, the team received an ITDev goodie bag containing some branded items as well as tea, coffee, a loo roll and a much needed rubber duck!

Thanks to Norbert for the perfect illustration.

 

Jon also posted an update giving details of this essential winter / Covid-19 pick-me-up:
Our team of software and hardware engineers are experts in their fields so whether you have a product development, innovation, technology consultancy, or design services challenge, we'd love to hear from you. Please get in touch. Initial consultations are free of charge.